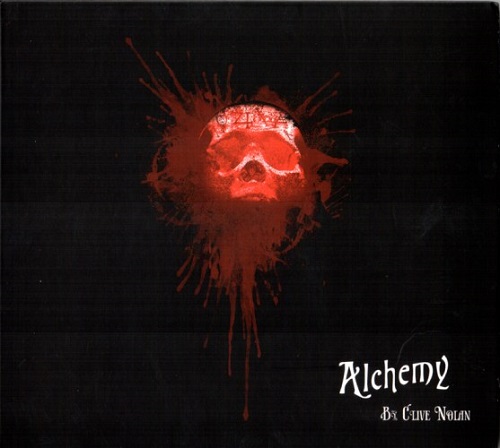 Artist:
Clive Nolan
Title Of Album:
Alchemy
Release Date:
2013
Location:
England
Label:
Metal Mind Productions (MASS CD 1469 DGD)
Genre:
Progressive Rock / Musical / Rock Opera
Quality:
FLAC | lossless (image+.cue+covers)
Length:
01:01:41+57:10 min
Tracks:
13+14
Total Size:
1.25 Gb (+3%)
WebSite:
Home Page
Clive Nolan (Shadowland, Arena, Pendragon, Caamora) returns with his new solo project. 'Alchemy' is a multidimensional musical project to be developed in numerous stages and forms. The libretto and the original story are both by Clive Nolan. It is a Victorian adventure set in 1842, with a sense of the dark and mysterious.
The 'Alchemy' album will be recorded at the end of this year with the concert version being filmed for DVD on February, 22nd 2013 in Wyspiański Theater in Katowice, Poland. The CD and DVD as well as collectors Box Set will be available by the middle of 2013. All formats will be released by Metal Mind Productions.
Clive: "For me this has been the biggest writing project since 'She'. Four years in the making, by the time of release in mid 2013. I know these characters so well now… they are part of my everyday life. The way they have developed alongside the musical ideas has been a fascinating and emotional experience. If ever I wanted to write a sequel it would be for 'Alchemy'!"
Fully theatrical 'Alchemy' performances will be offered to the 'musical enthusiasts' over three days at the Playhouse Theatre in Cheltenham in September 2013.

Изменил: ssrocker по причине: re-post