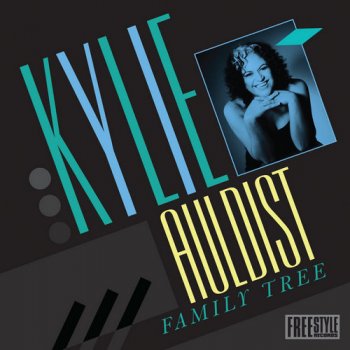 Artist: Kylie Auldist
Title Of Album: Family Tree
Year Of Release: 2016
Label (Catalog#): Freestyle Records [FSRCD115]
Country: Australia
Genre: Soul, R&B, Funk, Disco, Pop
Quality: FLAC (tracks)
Bitrate: Lossless
Time: 47:27
Full Size: 351 mb
Upload: Turbobit / DipFile
Australian vocalist extraordinaire Kylie Auldist will be no stranger to soul & funk fans, her searing soul singing having featured on her own albums 'Made Of Stone' ,'Still Life' (Tru Thoughts) also in The Bamboos, as well as Freestyle Records own Cookin' On 3 Burners.
Her unmistakable voice is currently topping the pop charts across Europe, as the Kungs remix of Cookin' On 3 Burners 'This Girl' has proven a sure fire hit with club audiences as well as pop fans. It has been playlisted on BBC Radio 1 and Capital FM, and is rising up the UK Top 30 like a bullet!

For her first solo album on Freestyle, Kylie, assisted by long time friends & collaborators Lance Ferguson (The Bamboos/Lanu/CO3B/Black Feeling) and Graeme Pogson (of Aussie electronic duo GL) have honed and perfected a collection of amazing new boogie, disco & electro-funk inspired tracks that evoke the feel and sound of late 70's & early 80's club classics. Think of classic acts like D Train, Sinnamon, and singers like Chaka Khan, Maxine Singelton, Sharon Redd and you will already start to understand where this new project is rooted.

Waste Of Time, a shimmering, soulful and devilishly catchy mid tempo groover. Graeme Pogsons'synthesizer bass lines are so evocative of that era , they act like a musical time machine! This is perfect summer time soul.

Sensational (which has a fantastic video to accompany it) hits a little harder, the beats, bass line and Kylie's vocals will drive you onto the dance-floor and stay there until the very last note and begging for more. Good Time Girl doesn't let the pressure drop for a second and also features a fantastic proto-rap contribution from King Merc - whilst Family Tree is pure Saturday night, feel good disco aimed at the ears and dancing feet.
TRACKLIST:
01. Sensational [00:03:34]
02. Family Tree [00:03:59]
03. Too Easy [00:04:02]
04. Saturday Night [00:03:55]
05. No Change [00:05:39]
06. Warming Up The Sun [00:03:49]
07. Waste Of Time [00:04:46]
08. Good Time Girl [00:04:21]
09. Look Away [00:04:45]
10. Rewards [00:04:59]
11. Super Lucky [00:03:34]
:: DOWNLOAD LINKS ::
Внимание! У Вас нет прав для просмотра скрытого текста.
MusicMuss