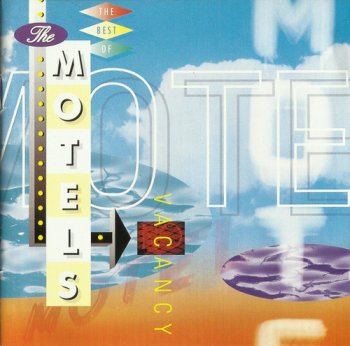 Artist: The Motels
Title Of Album: No Vacancy: The Best of The Motels
Year Of Release: 1990
Label (Catalog#): Capitol Records [CDP 7 90930 2]
Country: United States
Genre: New Wave, Pop Rock
Quality: FLAC (tracks,cue,log)
Bitrate: Lossless
Time: 1:10:37
Full Size: 443 mb
Upload: Turbobit / DipFile
All five of the Motels' albums are well worth acquiring -- even 1985's more commercial Shock. But for an introductory overview of the often dark and unsettling band's legacy, No Vacancy is highly recommended. This superb CD boasts all of the songs the Motels were best known for, including the dreamy "Suddenly Last Summer," the clever "Little Robbers," and the melancholy hits "Only the Lonely" and "Take the L." But as No Vacancy illustrates, they had many more artistic triumphs than those hits. Often compared to the Doors, the Motels didn't sound very much like Jim Morrison and company -- but paralleled that fellow L.A. band in that they were experts when it came to depicting Hollywood's darker side. Classics like "So L.A.," "Apocalypso," and the troubling "Celia" brilliantly capture the type of emotional desperation that's prevalent in Tinseltown. Meanwhile, Pat Benatar is a valid comparison on "Cries and Whispers" and "Shame," both examples of the slicker, more commercial direction the Motels were taking in the end. But even at her most commercial, the charismatic Martha Davis sounds soulful and inspired.
TRACKLISTING:
1. Danger (03:17)
2. Only The Lonely (03:16)
3. Celia (03:04)
4. Shame (04:09)
5. Careful (03:27)
6. Suddenly Last Summer (03:45)
7. So L.A. (03:36)
8. Cries And Whispers (04:18)
9. Icy Red (04:29)
10. Apocalypso (03:31)
11. Total Control (03:52)
12. Take The L (03:42)
13. Trust Me (03:24)
14. Remember The Nights (03:11)
15. Bonjour Baby (03:22)
16. Little Robbers (04:00)
17. Annie Told Me (04:18)
18. Kix (02:13)
19. Whose Problem? (03:50)
:: DOWNLOAD LINKS ::
Внимание! У Вас нет прав для просмотра скрытого текста.
:: MusicMuss ::