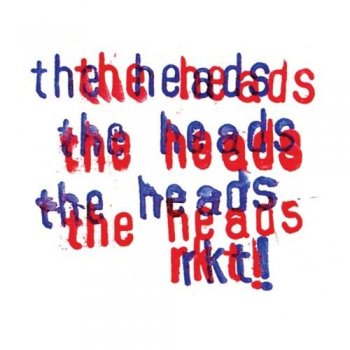 Artist: The Heads
Title Of Album: Rkt!
Year Of Release: 2018
Label: Rooster Rock
Country: UK
Genre: Psychedelic Rock, Krautrock, Stoner Rock
Quality: FLAC (tracks)
Bitrate: Lossless
Time: 2:14:02
Full Size: 867 mb
Upload: Turbobit
Two CD set. 2018 collection that combines the first three releases The Heads put out on the Rocket label. From their first split seven-inch release (with Lilydamwhite) in 1998 to their much lauded Sessions 2 freakout twelve-inch from 2002 - all compiled here in their remastered glory, The Heads we quite prolific back in the late '90s/early '00s, and in between the Everybody Knows We Got Nowhere album and Undersided album they released their jams and raw rehearsals via the burgeoning Rocket Label. Compiled here with extensive sleeve notes from Rocket founder Simon Healey, this limited set captures the band at their most laconic and free. A psychedelic sprawling morass of sound and aural distortion grooves that draw both from the band's wide influences and from simply plugging in and letting go.
::TRACKLIST::
1. Spliff Riff (conga'd out) (08:25)
2. Neu75! (10:44)
3. Disappear Into Concrete and Meat (03:45)
4. Filler (04:22)
5. Jellystoned Loop (15:58)
6. Planet Suite (18:16)
7. Longest Gone (25:30)
8. Krt (46:58)
:: DOWNLOAD LINK ::
Внимание! У Вас нет прав для просмотра скрытого текста.
:: MusicMuss ::