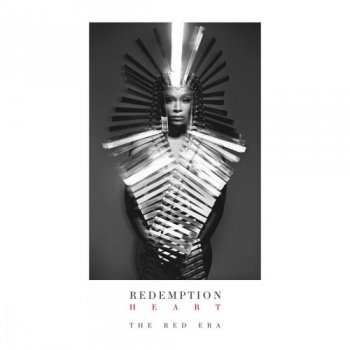 Artist: Dawn Richard
Title Of Album: Redemption
Year Of Release: 2016
Label: Local Action Records
Country: United States
Genre: Electronic, Art Pop, Alternative Dance, R&B
Quality: FLAC (tracks)
Bitrate: Lossless 24bit
Time: 47:25
Full Size: 579 mb
Upload: Turbobit
Dawn Richard's "heart" trilogy began with Goldenheart (2013), continued with Blackheart (2015), and ends with Redemption (2016). Between the second and third volumes, Richard issued a batch of non-album singles and an EP, and was featured on tracks by Machinedrum and Star Slinger. Each release provided further evidence that Richard remained among the most compelling, progressive, classification-evasive artists of her time -- all the more fascinating given that she had previously topped the Billboard 200 twice as a member of the pop group Danity Kane. Like Nona Hendryx and Grace Jones before her, Richard busted out of the genre with which she began to follow her expectation-defying creative impulses. Yet another artful and modern amalgamation of machine soul and left-field pop, Redemption is similar to the earlier parts of the trilogy in that it gives the listener a sense of being swept up, though there's little in the way of fantasy or escape here. The album could just as sensibly be titled Defiance or Resilience. A lion's share of the album contends with the most thrilling moments of Goldenheart and Blackheart. "LA" is on a different plane and simultaneously representative of what surrounds it. A woozy, churning mini-epic regarding survival, it's prog rock as much as it is hip-hop, capped by a street-scene coda from fellow New Orleans native Trombone Shorty. Richard makes a direct connection to Los Angeles ("in the Chevy goin' 90 down LaBrea") while alluding to her home state of Louisiana with a reference to Lil Wayne. When she sings "These LA streets are killin' me," she could be referring to the West Coast and the South at once, or maybe the entire U.S.A. There's certainly no misinterpreting the meaning in "We just wanna know if we really matter." The songs that seek and embrace companionship sound as defiant and are almost as powerful. In the battering "Renegades," she affirms "I'm coast to coast, they know they xxxing with a real one, but when it's two of us, we rockin' like an anthem." "Vines," a PJ Morton collaboration unfortunately deemphasized with its "interlude" designation, is a complete soul ballad, where she proclaims "I'm too dope to walk this earth lonely." There is no proof to the contrary here.
TRACKLIST:
01. Redemption (Intro) (1:27)
02. Love Under Lights (4:21)
03. Black Crimes (4:03)
04. Voices (4:08)
05. LA (feat. Trombone Shorty) (5:44)
06. Interim (Interlude) (0:37)
07. Renegades (3:30)
08. Lazarus (3:35)
09. Tyrants (2:56)
10. Vines (Interlude) [feat. PJ Morton] (2:29)
11. Hey Nikki (3:37)
12. Sands (3:22)
13. Lilies (Interlude) (2:36)
14. The Louvre (4:12)
15. Valhalla (Outro) (0:42)
:: DOWNLOAD LINKS ::
Внимание! У Вас нет прав для просмотра скрытого текста.