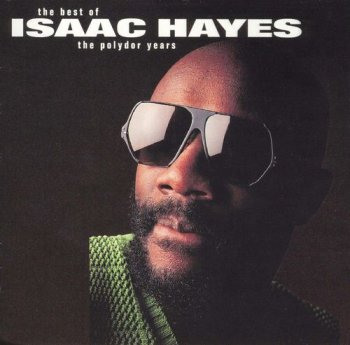 Artist: Isaac Hayes
Title Of Album: The Best Of The Polydor Years
Year Of Release: 1996
Label (Catalog#): Polydor [529 487-2]
Country: United States
Genre: Funk, Soul, Disco
Quality: FLAC (tracks,cue,log,scans)
Bitrate: Lossless
Time: 1:14:01
Full Size: 480 mb
Upload: Turbobit
Isaac Hayes' stint with Polydor in the late '70s isn't always looked at as being one of his better eras. In fact, it's not looked upon highly at all by many of his fans. It's important to keep in mind, though, that Hayes had already seen enormous success and had released a sizable amount of legendary albums by the time the late '70s came around. In this respect, you really can't expect his later work to be on par with his classic early-'70s era with Stax -- no one could one-up albums like Shaft and Black Moses. Plus, the late '70s wasn't a kind era for any early-'70s soul icons as disco and funk moved black music from behind closed doors and into the clubs. Hayes had learned this the hard way during his short-lived mid-'70s run with ABC Records where he struggled to even chart, not to mention score a big hit. So when you really look at things from a wider view, sure, Hayes' Polydor years -- which began with New Horizon (1977) and ended with Lifetime Thing (1981) -- weren't on par with his Stax years, but they were still successful nonetheless. Hayes became more of a singles artist than an album artist as he had been with Stax. Because of this, it's perhaps best to seek out a best-of such as Best of Isaac Hayes: The Polydor Years rather than bother with his individual albums. This album collects 12 of his best moments from the era such as the somewhat notorious "Moonlight Lovin' (Ménage à Trois)" and other disco-flavored songs like "Zeke the Freak" that may have not stormed up the charts but did fill the dancefloor on occasion. This collection provides the insight for fans about a difficult period in Hayes' career where he struggled to age gracefully and adjust to the jarring force of disco. It shows that contrary to popular belief, Hayes did find success during this era, even if it was only sporadic.
TRACKLIST:
1. Moonlight Lovin' (Menage A Trois) 10:00
2. Zeke The Freak 4:21
3. Out Of The Ghetto 5:47
4. Don't Let Go 7:18
5. What does it take 5:58
6. A Few More Kisses To Go 6:08
7. Don't Let Me Be Lonely Tonight 6:47
8. You Can't Hold Your Woman 6:06
9. It's All In The Game 5:55
10. Wherever You Are 5:41
11. Lifetime Thing 5:36
12. It's Heaven To Me 4:20
:: DOWNLOAD LINK ::
Внимание! У Вас нет прав для просмотра скрытого текста.
:: MusicMuss ::