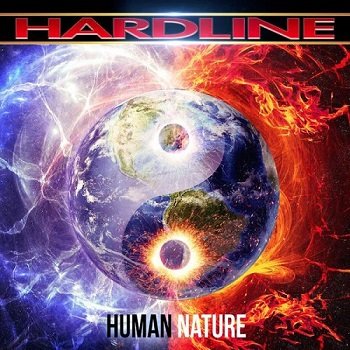 Artist:
Hardline
Title Of Album:
Human Nature
Release Date:
2016
Location:
USA
Label:
Frontiers Music (FR CD 755)
Genre:
Melodic Hard Rock
Quality:
FLAC (image+.cue+covers)
Length:
49:13 min
Tracks:
11
Total Size:
365 MB (+5%)
Human Nature is the fifth album by American rock group Hardline with the modern line up featuring keyboardist Alessandro De Vecchio, bassist Anna Portalupi, Francesco Jovino on drums and returning guitarist Josh Ramos. Originally it was announced during 2015 through a Facebook Video on their fan page from Johnny Gioeli and was originally titled "Hardline 5", where they would be recording new songs "throughout the summer". It is the first Hardline album to feature returning guitarist Josh Ramos (who had returned to the band during their 2013 Danger Zone tour) replacing stand in guitarist Thorsten Koehne who previously played on Danger Zone. Ramos has not been featured on a Hardline record since 2009's Leaving the End Open.
Tracklist:
01. Where Will We Go From Here (4:31)
02. Nobody's Fool (4:13)
03. Human Nature (4:14)
04. Trapped In Muddy Waters (5:20)
05. Running On Empty (4:08)
06. The World Is Falling Down (4:01)
07. Take You Home (4:19)
08. Where The North Wind Blows (4:29)
09. In The Dead Of The Night (5:27)
10. United We Stand (3:22)
11. Fighting The Battle (5:09)
Band:

Johnny Gioeli - Vocals
Alessandro Del Vecchio - Keyboards, Backing Vocals
Josh Ramos - Guitar
Anna Portalupi - Bass
Francesco Jovino - Drums
Password:
morpeh
Внимание! У Вас нет прав для просмотра скрытого текста.