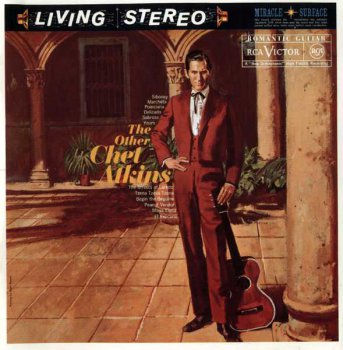 Исполнитель: Chet Atkins
Альбом: The Other Chat Atkins
Год: 1960
Жанр: Instrumental
Формат: FLAC (image+.cue, log+covers)
Битрейт аудио: lossless
Размер: 171 Mb (3% восстановление, архивы совместимы)
Залито на: Rapidshare, Hotfile

Это действительно - "другой" Эткинс... и никакого кантри...
Track List:
1. Begin The Beguine (Cole Porter) 3:21
2. Sabrosa (Rene Touzet) 2:07
3. Yours (Quiereme Mucho) (Gonzalo Roig/Jack Sherr) 2:32
4. Siboney (Ernesto Lecuona) 2:06
5. The Streets Of Laredo (Traditional) 2:41
6. Delicado (Waldir Azevedo) 2:21
7. Peanut Vendor (Moises Simons/Nat Simon) 2:20
8. El Relicario (Jose Padilla) 2:04
9. Maria Elena (Lorenzo Barcelata/Bob Russell) 2:55
Personnel:
Chet Atkins (Acoustic and Spanish Guitar, Vocals)

"Log EAC"

"AUDIOCHECKER Log"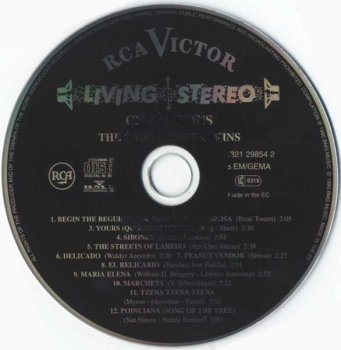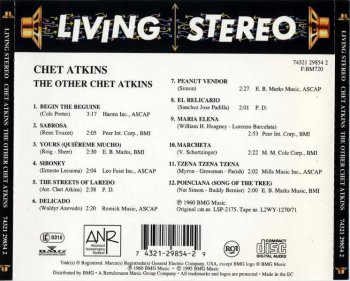 Внимание! У Вас нет прав для просмотра скрытого текста.