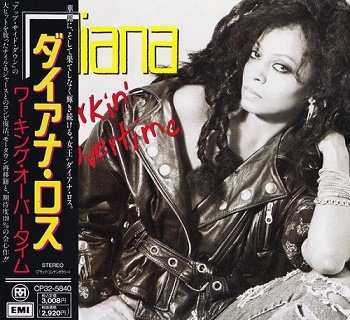 Artist:
Diana Ross
Title Of Album:
Workin' Overtime (Japan Edition)
Release Date:
1989
Location:
USA
Label:
Toshiba-EMI (CP32-5840)
Genre:
Soul, R&B, Pop, Disco
Quality:
FLAC (image+.cue+covers)
Length:
49:41 min
Tracks:
11
Total Size:
871 MB (+5%)
Workin' Overtime is the seventeenth studio album by American singer Diana Ross, released on June 6, 1989 by Motown. It was Ross' first Motown album since Diana (1980), after Ross left the label for a then record breaking $20 million deal with RCA. Upon Diana's return to the label, Motown founder Berry Gordy, Jr. had sold the label to MCA Records and had positioned Jheryl Busby to the head of Motown. Ross was at first reluctant to return to her old label but Gordy promised her a lot in her return: not only would Ross return to Motown as a recording act, but she would be the label's part-owner. Ross reunited with collaborator Nile Rodgers to make this album - which was an attempt to gear her to a much younger audience bringing in new jack swing productions and house music.
Tracklist:
01. Workin' Overtime [04:18]
02. Say We Can [0:04:21.13]
03. Take The Bitter With The Sweet [03:51]
04. Bottom Line [04:05]
05. This House [05:37]
06. Paradise [03:54]
07. Keep On (Dancin') [04:53]
08. What Can One Person Do [03:17]
09. Goin' Through The Motions [03:54]
10. We Stand Together [05:09]
11. Workin' Overtime (Club Dub) [06:18]
Password:
777
Turbo | Nitro | Dfiles