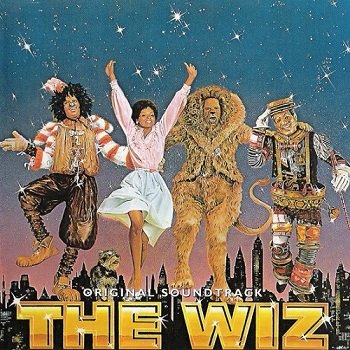 Artist:
VA
Title Of Album:
The Wiz OST
Release Date:
1997 (1978)
Location:
USA
Label:
Motown (MCD 11649)
Genre:
Soundtrack, Soul, R&B, Pop, Disco
Quality:
FLAC (tracks+.cue+covers)
Length:
40:18 / 39:04 min
Tracks:
26 (2CD)
Total Size:
653 MB (+5%)
The Wiz is the original motion picture soundtrack album for the 1978 film adaptation of the Broadway musical The Wiz. Although the film was produced for Universal Pictures by Motown Records' film division, the soundtrack album was issued on MCA Records as a two-LP collection (Universal was owned by MCA Inc. at the time). Chiefly produced by Quincy Jones, The Wiz soundtrack features non-sync cast performances by the stars of the film, including Diana Ross, Michael Jackson, Nipsey Russell, Ted Ross, Mabel King, Theresa Merritt, Thelma Carpenter, and Lena Horne.
Tracklist:
CD 1:
01. Main Title (Overture: Part I) Instrumental)(2:36)
02. Overture: Part II (Instrumental)(1:56)
03. The Feeling That We Have(3:30)
04. Can I Go On?(1:55)
05. Glinda's Theme (Instrumental)(1:09)
06. He's The Wizard(4:08)
07. Soon As I Get Home(4:03)
08. You Can't Win(3:13)
09. Ease On Down The Road: Part I(3:54)
10. What Would I Do If I Could Feel?(2:17)
11. Slide Some Oil To Me(2:50)
12. Ease On Down The Road: Part II(1:30)
13. I'm A Mean Ole Lion(2:24)
14. Ease On Down The Road: Part III(1:26)
15. Poppy Girls (Instrumental)(3:27)
CD 2:
01. Be A Lion(4:03)
02. End Of The Yellow Brick Road(1:01)
03. Emerald City Sequence(6:43)
04. So You Wanted To See The Wizard(2:46)
05. Is This What Feeling Gets? (Dorothy's Theme)(3:20)
06. Don't Nobody Bring Me No Bad News(3:03)
07. A Brand New Day(7:48)
08. Believe In Yourself (Dorothy)(2:54)
09. The Good Witch Glinda(1:09)
10. Believe In Yourself (Reprise)(2:15)
11. Home(4:02)
Password:
morpeh
Внимание! У Вас нет прав для просмотра скрытого текста.