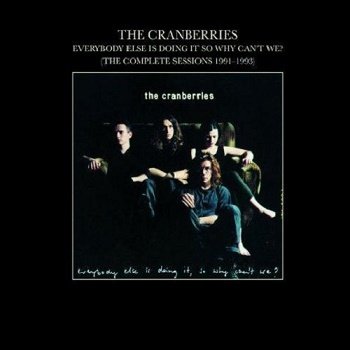 Artist:
The Cranberries
Title Of Album:
Everybody Else Is Doing It, So Why Can't We? [Reissue]
Release Date:
2009 (1992-1993)
Location:
Ireland
Label:
Island (063 089-2)
Genre:
Alternative Rock, Pop-Rock, Ballad
Quality:
FLAC (image+.cue)
Length:
59:34 min
Tracks:
18
Total Size:
385 MB (+5%)
Everybody Else Is Doing It, So Why Can't We? is the debut studio album by the Irish rock band The Cranberries. Released on 1 March 1993, it was their first full-length album after having released four EPs, and is also their first major label release. The album was written entirely by the band's lead singer Dolores O'Riordan and guitarist Noel Hogan. It reached number 9 on the Irish Albums Chart and number 1 in the UK. At the end of 1995, it ranked as the 50th best selling album in Australia. It reached number 18 on the US Billboard 200 Album charts and sold over 5 million copies there.
Tracklist:
01. I Still Do [03:17]
02. Dreams [04:32]
03. Sunday [03:30]
04. Pretty [2:16]
05. Waltzing Back [03:38]
06. Not Sorry [04:20]
07. Linger [04:34]
08. Wanted [02:07]
09. Still Can't... (Recognize The Way I Feel) [03:40]
10. I Will Always [02:42]
11. How [02:51]
12. Put Me Down [03:33]
13. Reason [02:02]
14. Them [03:42]
15. What You Were [03:41]
16. Liar [2:22]
17. Pretty (Pret a Porter Movie Remix) [03:41]
18. How (Radical Mix) [02:58]
Download / Скачать flac:
Nitroflare.com
Turbobit.net
Depfile.com
Hitfile.net