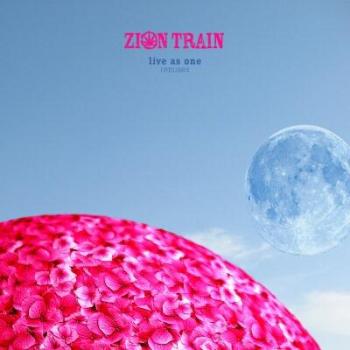 Artist:
Zion Train
Title Of Album:
Live As One Remixes
Release Date:
2009
Location:
United Kingdom
Label:
Universal Egg (WWCD049)
Genre:
Dub, Dancehall
Quality:
FLAC (tracks+.cue)
Length:
01:11:28 min
Tracks:
15
Total Size:
442 MB (+5%)
Formed in 1988 dub/dance pioneers Zion Train are one of the best live dub acts in the world. They have 11 studio albums under their belts and innumerable production credits, remixes and song writing collaborations. Their 2007 album, "Live As One" won the Jamaican Reggae Grammy for "best dub recording." September 2009 saw the release of Zion Train's "Live As One Remixes" album on their own Universal Egg label.

The remixes and production on "Live As One Remixes" came from all over the world including Poland, Brazil, Mexico, Croatia and Italy. Remixers include Rob Smith, Digital, and Dub Terror, mixing up different genres including dub, drum & bass and dubstep.
Tracklist:
01. Alambic Conspiracy – Why (Remixed by Paolo Baldini in Pordenone, Italy)
02. Dub Creator – What A Situation (Remixed by Dub Creator in the Netherlands)
03. Rob Smith – Boxes and Amps (Remixed by Rob Smith in Bristol, UK)
04. Digital Dubs – Baby Father baile step mix (Remixed by Marcus "MPC" in Muzambinho studio, Rio de Janeiro, Brasil)
05. Vibronics – Boxes and Amps (Remixed by Steve Vibronics in Leicester, UK)
06. Brain Damage – Give Me Good Sensi (Remixed by Brain Damage in St Etienne, France)
07. What A Situation - De Niro (Remixed by Roberto Nirino in Torino, Italy)
08. RDK Sound System – Boxes and Amps (Do you love the soundsystem rmx) (Remixed by Jadranko Kerekovic, Tomislav Vrkljan and Vanja Ohnec in Zagreb/Croatia)
09. Weeding Dub – Baby Father (Remixed by Weeding Dub (France))
10. Professor Skank – Life that I Choose (Remixed by Stefanos Paterakis in Crete, Greece)
11. Dubsync – Baby Father (Remixed by the Dub Sync,dubbed by Madaski @ Dub the Demon recording studio, Turin, Italy)
12. Studio As One – Terror Talk (Remixed by Jarek "Smok" Smak" & Mario Activator in Warsaw, Poland)
13. BungaloDub – Why (Remixed by Dukas for Invasion records, DF Mexico)
14. Dub Terror – Boxes and Amps (Remixed by Simone Lombardi in London, UK)
15. Digital & Lutin – Terror Talk (Remixed by Digital & Lutin in Ipswich, UK)
Download / Скачать flac:
Nitroflare.com
Turbobit.net
Depfile.com
Hitfile.net