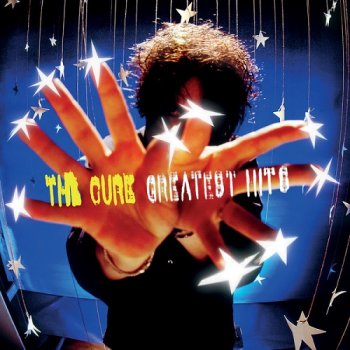 Artist: The Cure
Title Of Album: Greatest Hits
Year Of Release: 2001/2017
Label (Catalog#): Fiction Records/Elektra/Rhino Records [R1 559252]
Country: UK
Genre: New Wave, Pop Rock, Synth-pop
Quality: FLAC (tracks)
Bitrate: Lossless [96kHz/24bit]
Time: 68:08
Full Size: 2.30 gb
Upload: Turbobit
Greatest Hits is a 2001 compilation album by The Cure. The band's relationship with longtime label Fiction Records came to a close, and The Cure were obliged to release one final album for the label. Robert Smith agreed to release a greatest hits album under the condition that he could choose the tracks himself. The band also recorded a special studio album released as a bonus disc to some versions of the album. The disc, titled Acoustic Hits, is the eighteen songs from the North American release re-recorded using acoustic guitars.
TRACKLISTING:
01. Boys Don't Cry
02. A Forest
03. Let's Go To Bed
04. The Walk
05. The Lovecats
06. In Between Days
07. Close To Me
08. Why Can't I Be You?
09. Just Like Heaven
10. Lullaby
11. Lovesong
12. Never Enough
13. High
14. Friday I'm In Love
15. Mint Car
16. Wrong Number
17. Cut Here
18. Just Say Yes
Robert Smith – vocals, guitar
Simon Gallup – bass guitar
Perry Bamonte – guitar
Roger O'Donnell – piano, harmonium
Jason Cooper – drums, percussion
Boris Williams – percussion
:: DOWNLOAD LINKS ::
Внимание! У Вас нет прав для просмотра скрытого текста.
:: MusicMuss ::
Изменил: artmuss по причине: Re-Up