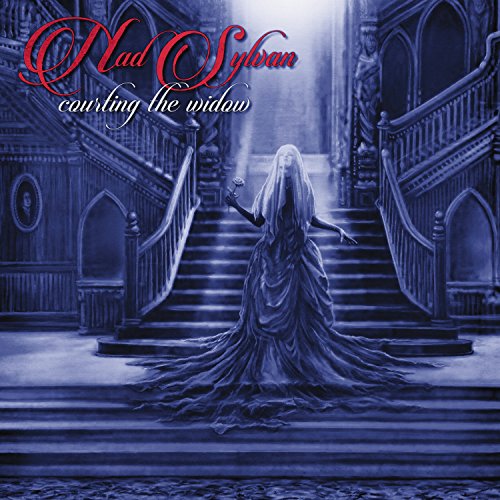 Artist:
Nad Sylvan
Title Of Album:
Courting The Widow
Release Date:
2015
Location:
USA
Label:
InsideOut Music (0507378)
Genre:
Progressive Rock
Quality:
FLAC | lossless (image+.cue+covers)
Length:
01:10:15 min
Tracks:
8
Total Size:
493 Mb (+3%)
WebSite:
Home Page
Участием в создании альбома отметились Steve Hackett, Roine Stolt, Jade Ell, Doane Perry и др.
Tracklist:
01. Carry Me Home
02. Courting the Widow
03. Echoes of Ekwabet
04. To Turn the Other Side
05. Ship's Cat
06. The Killing of the Calm
07. Where the Martyr Carved His Name
08. Long Slow Crash Landing
Band:
Nad Sylvan (Steve Hackett, Agents Of Mercy, Unifaun): Vocals, Keyboards, Piano, Guitars
Steve Hackett (Genesis): Guitars
Roine Stolt (The Flower Kings, Transatlantic, Agents Of Mercy): Guitars
Lars Drugge: Guitars
Nick Beggs (Steven Wilson, Steve Hackett, Lifesigns, Fish On Friday, Iona): Bass, Backing Vocals
Jonas Reingold (The Flower Kings, Karmakanic, The Tangent): Bass
Roger King (Steve Hackett): Piano
Nick D'virgilio (Spock's Beard, Big Big Train, Kevin Gilbert) : Drums
Gary O'toole (Steve Hackett): Drums
Doane Perry (Jethro Tull): Drums
Rob Townsend (Steve Hackett, Family): Flute, Tenor Sax
Annbjorg Lien: Violin
Jade Ell (Xanima): Backing Vocals

auCDtect
Релиз - haRD
Внимание! У Вас нет прав для просмотра скрытого текста.