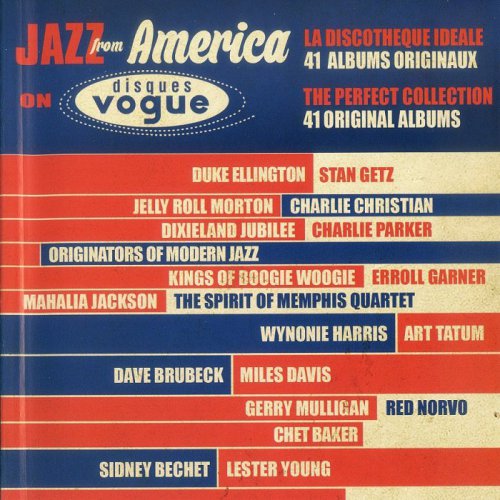 Artist
: VA
Title Of Album
: Jazz From America On Disques Vogue
Year Of Release
: 2015
Label (Catalog#)
: Sony Music / Legacy / Disques Vogue [88875140962]
Country
: USA
Genre
: Jazz / Cool / Bop / Swing / Mainstream Jazz
Quality
: FLAC (tracks+.cue,log,scans)
Bitrate
: Lossless
Time
: 20CD (21:47:40)
Full Size
: 4,74 GB
41 original albums (+4 EPs and 27 Singles) gathered on 20CDs 'Jazz From America On Disques Vogue' reviews the revolutionary passage from the 78 rpm to the Long-Play era. A totally cool little package – one that features 20 different CDs, each done as a different tiny replica of a 10" LP that originally appeared on the Vogue Records label overseas! Vogue was well-known for recording important sessions by American jazzmen in Paris in the early 50s – but this package brings together work that was recorded in America by many of the same artists, and issued by Vogue in unique packages overseas – many of which are replicated here, along with bonus material too! The set features 20 CDs, but includes 40 different albums – as each CD features tracks from original 10" album releases – with full details on tracks, personnel, and other information in the large booklet provided – a great complement to the records by artists who include Stan Getz, Gerry Mulligan, Red Norvo, Lester Young, Mahalia Jackson, Spirit Of Memphis Quartet, Wynonie Harris, Earl Bostic, Charlie Parker, Charlie Christian, Art Tatum, Erroll Garner, Sidney Bechet, Miles Davis, and others!
DATE DE SORTIE :
Vendredi 30 octobre 2015

LE PROGRAMME :
01.Duke Ellington, Billy Strayhorn / New Stars - New Sounds Vol. 2 (+ Serge Chaloff)
02.Stan Getz Quartet / The Stan Getz Quintette - Jazz At Storyville
03.Art Tatum From Gene Norman's Just Jazz / Gene Norman's Just Jazz Vol. 3 / Frank Bull And Gene Norman's Blues Jubilee
04.Charlie Christian At Minton's / Charlie Christian - Dizzy Gillespie At Minton's
05.Dixieland Jubilee Vol. 1 / Vol. 2 (Lu Watters - Kid Ory / Albert Nicholas)
06.Charlie Parker Vol. 1 / Vol. 2
07.Originators Of Modern Jazz / A Date With… Vol. 1 / Vol. 2 (Dizzy Gillespie - Charlie Parker - Fats Navarro - Red Norvo - Hank Jones - Howard McGhee - James Moody - Buck Clayton - Hot Lips Page)
08.Erroll Garner Trio Vol. 1 / Vol. 2
09.Kings of Boogie Woogie (Albert Ammons - Meade Lux Lewis - Blind John Davis)
10.Mahalia Jackson Vol. 1 / Vol. 2
11.The Spirit Of Memphis Quartet (+ John Lee Hooker)
12.Wynonie Mr Blues Harris / Earl Bostic His Alto Sax And His Orchestra
13.Jelly Roll Morton - Piano Solos
14.Dave Brubeck Quartet Vol. 1 / Vol. 2
15.Miles Davis - Young Man With a Horn Vol. 1 / Vol. 2
16.Red Norvo - Men at Work Vol. 1 / Vol. 2 / George Shearing Quintet
17.Gerry Mulligan Quartet Vol. 2 / Vol. 3 / Vol. 4
18.Chet Baker Quartet Vol. 1 / Vol. 2
19.Sidney Bechet And His Blue Note Jazzmen Vol. 3 / Vol. 4
20.Lester Young Les Chefs-d'?uvre de Lester Young Vol. 1 / Vol. 2CD1CD2CD3CD4CD5CD6CD7CD8CD9CD10CD11CD12CD13CD14CD15CD16CD17CD18CD19CD20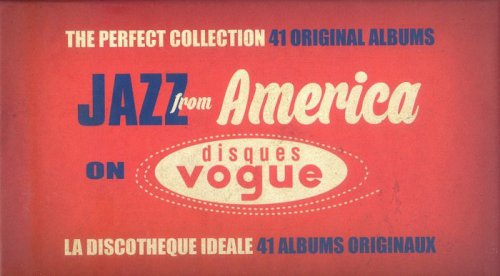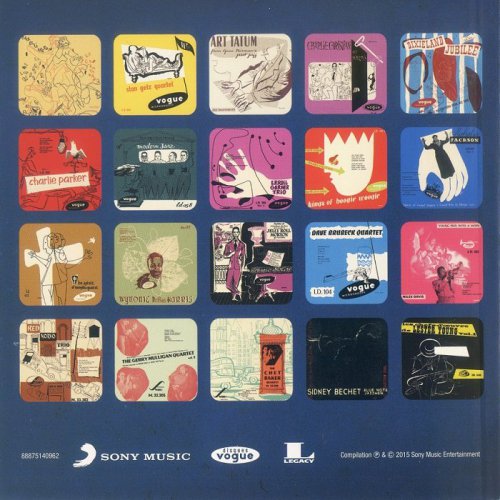 Внимание! У Вас нет прав для просмотра скрытого текста.