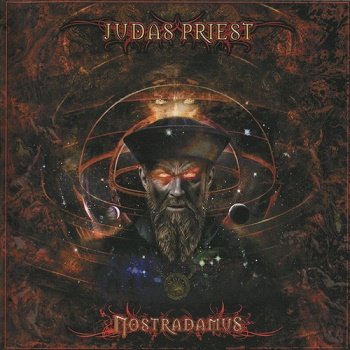 Artist:
Judas Priest
Title Of Album:
Nostradamus (Limited Edition)
Release Date:
2008
Location:
United Kingdom
Label:
Sony BMG Music (88697315582)
Genre:
Heavy Metal, Symphonic Metal
Quality:
FLAC (image+.cue+covers)
Length:
56:02 / 46:45 min
Tracks:
23 (2 CD)
Total Size:
1.15 GB (+5%)
Nostradamus is the sixteenth studio album by English heavy metal band Judas Priest, focusing on the 16th-century writer Nostradamus. It is a double album. The band's first concept album with Rob Halford, it was originally intended to be released in late 2006 before being pushed back to a 2007 release, and was finally released in June 2008 on Epic Records. It is the band's final album to feature K. K. Downing, before his retirement. Judas Priest toured with Motörhead, Heaven & Hell, and Testament on the Metal Masters Tour to promote Nostradamus. The band also performed a world tour in 2008 and 2009 in support of the album.
Изменил: MuatDip21 по причине: re-up