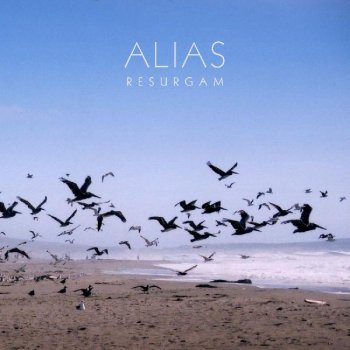 Исполнитель:
Alias
Альбом:
Resurgam
Жанр:
Trip Hop, Hip-Hop, Electronic, Abstract
Год:
2008
Формат:
FLAC (tracks + .cue)
Битрейт аудио:
lossless
Размер:
285 MB
Залито на:

(3% восстановление)
In August 2007, after eight years of innovating in Oakland, Alias went home to Portland, Maine, a city which, despite plenty of inclement weather, has burned almost to the ground four times--whose Latin motto translates in no uncertain terms to "I will rise again." Thus, that motto, "Resurgam," is a doubly fitting title for Alias' first solo instrumental album in five years, one which finds the accomplished electro/acoustic musician and beat-smith returning to a proven foundation, while building all else anew.
Perhaps owing to his recent experience crafting collaborative LPs (in 2006 with electro-pop chanteuse Tarsier; in 2005 with his multi-instrumentalist brother Ehren), this is Alias' most melodic work yet. Static, keys, and his own oohs create loads of mellifluous depth. There are also three one-minute-plus explorations into the purely ambient--new territory for Alias--that play more as miniature opuses than interludes.
But Resurgam is also an album of heavy, intricate rhythms, as evidenced by introductory banger "New To A Few," and "M.G. Jack," which begins with the cool asceticism of Boards Of Canada, but peaks with an Avalanches-like exuberance, interweaving patterns of distorted beat-boxing, live percussion, Casio-styled effects, and burbling synth. For all its melodic breadth, Resurgam is imbued with a hip-hop bent that has Alias exploring complex beat-xxxery a la Prefuse 73 even as he's howling notes like Tunde Adibempe, or dicing a Re-Up Gang sample to sprinkle over pensive piano.
Resurgam is also notable for its two collaborative tracks. "Well Water Black" features the falsettos croons and low-toned poems of Why?'s Yoni Wolf--a perfect bit of upbeat downer music that somehow unites The Cure and Burial before crashing into a propulsive, programmed drum solo from Alias. And toward the album's end, The One AM Radio guests on "The Weathering," which paints a wistful dream-scene via icy lyrics and frost-melting fuzz. Though Resurgam was recorded at home, in a six-month burst straddling a blustery winter, its songs feel worldly, considered, and warm, like gentle hands pushing the listener ever onward. By Alias' final wordless statement--titled "Oakland In The Rearview"--it's easy to believe that we too have arrived at more comforting climes.
Трэклист:
1. New To A Few
2. I Heart Drum Machines
3. Well Water Black feat. Why?
4. Oakland Morning
5. M.G. Jack
6. Prelude To A Death Watch
7. Death Watch
8. Autumnal Ego
9. Place Of No More Choices
10. Resurgam
11. The Weathering feat. The One AM Radio
12. Justamachine
13. Oakland In The Rearview
Отчёт EAC

Показать / Скрыть текст
Внимание! У Вас нет прав для просмотра скрытого текста.

Изменил: petruha по причине: RE-UP