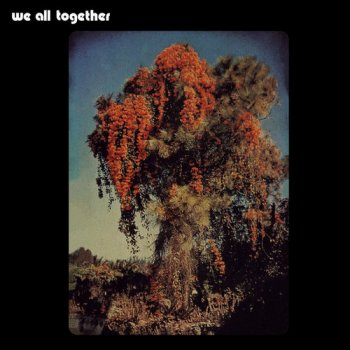 Artist: We All Together
Title Of Album: We All Together S/T (Peru Pop Rock Psych)
Year Of Release: 1972/2007
Label: MAG Records
Country: Peru
Genre: Psychedelic Rock, Pop-Rock, Soft-Rock, Beatlesque
Quality: FLAC (tracks)
Bitrate: Lossless
Time: 35:40
Full Size: 236 mb
Upload: Turbobit / DipFile
No date of release is given in the liner notes of the CD reissue of We All Together's first album, which was reportedly issued in 1972 -- but since it has a cover of a song from Paul McCartney's 1973 Band on the Run ("Bluebird") and since their second album came out in 1974, we can assume this is probably from 1973 or 1974. The Beatles, and particularly McCartney, fixation is obvious; they also cover a couple of obscure numbers from Wings' Wildlife album ("Tomorrow" and "Some People Never Know"), and throw in Badfinger's "Carry on Till Tomorrow" for good measure. Most of the album consists of original material, though, which is quite accomplished, well arranged, and melodic. What sets them apart from the leagues of other Beatles wannabes is that their song structures are usually not obviously derivative of well-known tunes by the real deal, and executed with a pretty unforced, natural ease. McCartney isn't the only one subject to tribute; "Dear Sally" has an echoey Lennon-esque hard rock vocal right from his Phil Spector-produced era, while "Ozzy" has a mock-Harrison slide guitar part. No, it doesn't get high marks for originality. But if you like late-'60s Beatles, early-'70s Beatles solo albums, and Badfinger, you'd be a fool not to try this on for size.
TRACKLIST:
1. Children (03:16)
2. Young people (02:00)
3. Carry on till tomorrow (04:50)
4. It's a sin to go away (03:59)
5. Tomorrow (03:18)
6. Hey Revolution (03:53)
7. Walking in the rain (03:23)
8. Why (03:21)
9. Some people never know (04:21)
10. The city will be a country (02:49)
Carlos Guerrero: lead vocals, chorus
Sa?l Cornejo: guitars, chorus
Ernesto Samam?: bass
Carlos Salom: piano
Manuel Cornejo: drums
:: DOWNLOAD LINKS ::
Внимание! У Вас нет прав для просмотра скрытого текста.
MusicMuss