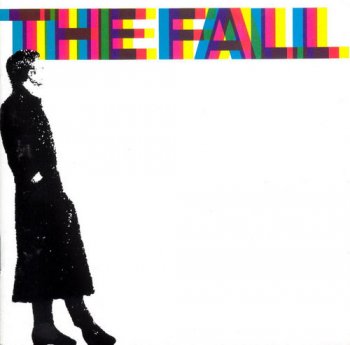 Artist: The Fall
Title Of Album: 458489 A Sides
Year Of Release: 1990
Label (Catalog#): Beggars Banquet/RCA [2430-2-H]
Country: UK
Genre: Alternative Rock, New Wave, Post-Punk, Indie Rock
Quality: FLAC (tracks,cue,log,scans)
Bitrate: Lossless
Time: 57:29
Full Size: 425 mb
Upload: Turbobit / HitFile / DipFile
Bypassing their edgy, early singles and concentrating on their artier, more eclectic work of the mid- and late '80s, 458489 A-Sides encapsulates nearly all of the Fall's many attributes. All of the singles on A-Sides are culled from the era when Brix Smith was in the band, arguably the band's most cohesive and rewarding years. Drawing from their strongest albums -- The Wonderful and Frightening World of the Fall, This Nation's Saving Grace, Bend Sinister, The Frenz Experiment -- A-Sides offers an excellent introduction to the Fall. It is both a useful retrospective and a kind of road map, pointing out the differences between albums. For neophytes and the uninitiated, there is no better sampler, and for longtime fans, the collection reiterates what a fine singles band the Fall were in their heyday.
TRACKLIST:
1 Oh! Brother 4:01
2 C.R.E.E.P. 2:54
3 No Bulbs 3 4:28
4 Rollin' Dany 2:24
5 Couldn't Get Ahead 2:35
6 Cruisers Creek 4:16
7 L.A. 4:09
8 Living Too Late 4:29
9 Hit The North (Part 1) 4:00
10 Mr. Pharmacist 2:19
11 Hey! Luciani 3:34
12 There's A Ghost In My House 2:36
13 Victoria 2:43
14 Big New Prinz 3:23
15 Wrong Place, Right Time (No. 2) 2:53
16 Jerusalem 3:49
17 Dead Beat Descendant 2:22
:: DOWNLOAD LINKS ::
Внимание! У Вас нет прав для просмотра скрытого текста.
:: MusicMuss ::