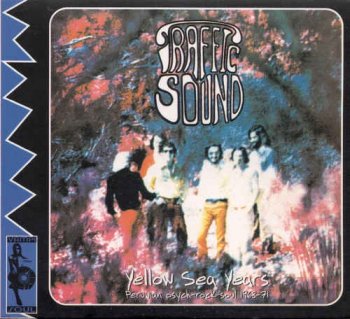 Artist: Traffic Sound
Title Of Album: Yellow Sea Years: Peruvian Psych-Rock-Soul 1968 to 1971
Year Of Release: 2005
Label (Catalog#): Vampi Soul [VAMPI CD 061]
Country: Peru
Genre: Folk Rock, Hard Rock, Psychedelic Rock, Prog Rock
Quality: FLAC (tracks,cue,log,scans)
Bitrate: Lossless
Time: 1:19:52
Full Size: 578 mb
Upload: Turbobit / DipFile
The first anthology from one of the most important South American bands of the 60's. These are the best recordings the band made from 1968 to 1971 for legendary labels Sono Radio and Mag. On Yellow Sea Years, the evolution of the band can be fully appreciated, with their roots in the acid blues-rock of Jimi, Cream or the Yardbirds, to a solid Latin-rock sound with psychedelic touches and immensely inspired folk. Includes a total of 18 tracks. Vampi Soul. 2005.
TRACKLIST:
1. Lux
2. El Gusano (Alice In Wormland)
3. La Camita
4. You Got to Be Sure!
5. White Deal/Poco/Big Deal
6. Suavecito
7. Chicama Way
8. Those Days Have Gone
9. Solos
10. Survival
11. A Beautiful Day
12. Marabunta
13. Yesterday's Game
14. Sky Pilot
15. Meshkalina
16. What You Need and What You Want
17. Tibet's Suzettes (You Can't Appreciate a Gift from God)
18. Inca Snow
Line-up / Musicians
- Manuel Sanguinetti / vocals, percussion, chorus
- Willy Barclay / lead guitar, chorus
- Freddy Rizo Patr?n / rhythm guitar, acoustic guitar, chorus
- Willy Thorne / bass, organ, piano, vocals
- Zulu / bass, keyboards, chorus
- Luis Nevares / drums, perccussion
- Jean Pierre Magnet / flute, Tenor saxophone, quena
:: DOWNLOAD LINKS ::
Внимание! У Вас нет прав для просмотра скрытого текста.
:: MusicMuss ::