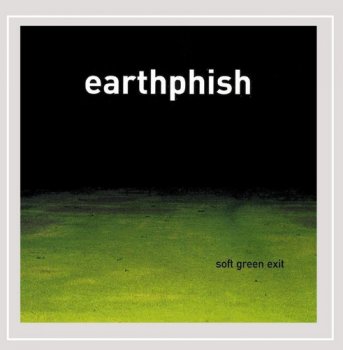 Artist: Earthphish
Title Of Album: Soft Green Exit
Year Of Release: 2003
Label: Phonogen
Country: Switzerland
Genre: Electronic, Trip Hop
Quality: FLAC (tracks)
Bitrate: Lossless
Time: 45:09
Full Size: 325 mb
Upload: Turbobit / HitFile / DipFile
Trip Hop – Dark and yet seductively sweet. A mesmerizing dream world of its own.

"Soft Green Exit" is the musical debut of Earthphish. Dark and yet seductively sweet, the songs enwrap the listener with Aleksandra Mirjana Crossan's melancholy, sensitive voice. The lyrics are rather unusual and are inspired by the singer's dreams. The creeping synthesizers and the scrambled rhymes from Donovan John Szypura are ominous and at the same time vulnerable. The music tempts the listener to an escape route, away from reality and into a mesmerizing dream world of its own.

The background of Donovan John Szypura is quite remarkable, he worked with renowned musicians like Matthew Ashman (Adam &The Ants, Bow Wow Wow) and Tom Fischer (Celtic Frost, Apollyon Sun), those very people who defined Punk Rock and Death Metal.

Earthphish is a living arena for music and dance, a unique symbiosis. At its core composer Donovan John Szypura and singer/choreographer Aleksandra Mirjana Crossan release albums and create contemporary dance pieces performed by "Earthphish Dance".

This inspired duo has much potential; and taking into account particularly their gifts for directing and production, we can expect a lot from this group in the time to come.
::TRACKLISTING::
1. Soft Green Exit (02:32)
2. Golden Boy (04:16)
3. Complicated (04:15)
4. Soulcandy (03:45)
5. Papa (02:07)
6. Kakhtus Kid (04:36)
7. Hiding from Skin (03:54)
8. Seedless (04:25)
9. Falling asleep (02:47)
10. Birthday Child (03:51)
11. Nuclear Star (03:47)
12. Cleaning (04:49)
:: DOWNLOAD LINKS ::
Внимание! У Вас нет прав для просмотра скрытого текста.
:: MusicMuss ::