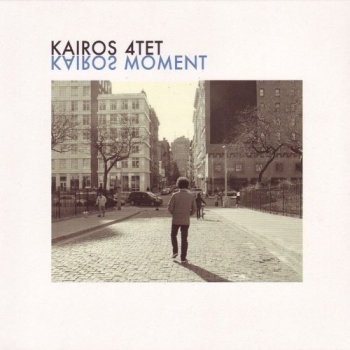 Artist: Kairos 4tet
Title Of Album: Kairos Moment
Year Of Release: 2009/2013
Label: Kairos Records
Country: UK
Genre: Jazz
Quality: FLAC (tracks)
Bitrate: Lossless
Time: 66:12
Full Size: 411 mb
Upload: Turbobit / DipFile
This young London four-piece was formed in 2008, principally to play its saxophonist Adam Waldmann's striking compositions, and it tours next month. The band sometimes reveals a skewed-romantic Django Bates/Loose Tubes connection that may come down through Waldmann's enthusiasm for former Tubes saxist Julian Arguelles, but they also touch on the ambiguities of Wayne Shorter, the catchy ostinato-led themes of Avishai Cohen, and the bright lyricism of Chick Corea – the latter particularly caught by excellent pianist Rob Barron. Singer Emilia Martensson unfurls the wistful theme of Unresolved (the only vocal), before Waldmann's arresting and sonorous sax enters to develop the song's melodic potential. Jasper Hoiby's powerful rising bass vamp, echoed by Barron's piano, catches the Cohen feel on Russell's Resurgence, and Waldmann's luxurious tenor sound and poised phrasing are both tradition-rooted and restlessly contemporary in the more loose-limbed episodes midway through. Kairos 4Tet mixes group-sensitive and freewheeling jazz improv and memorable themes with an elan that's likely to put it on a lot of people's "rising UK stars" list this year.
::TRACKLISTING::
1. V.C. (07:07)
2. Kairos Moment I (02:31)
3. Unresolved (feat. Emilia Martensson) (07:43)
4. Russell's Resurgence (08:13)
5. Kairos Moment Ii (02:48)
6. Long Distance Lien (07:48)
7. Prelude to Hymn for Her (01:29)
8. Hymn for Her (10:30)
9. Enough Is Enough (Hotpocket) (03:47)
10. The Hermit (06:40)
11. Kairos Moment Iii (02:42)
12. Unresolved (feat. Emilia Martensson) [Short Version] (04:47)
:: DOWNLOAD LINKS ::
Внимание! У Вас нет прав для просмотра скрытого текста.
:: MusicMuss ::