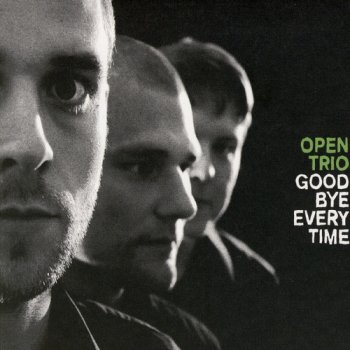 Artist: Open Trio
Title Of Album: Goodbye Everytime
Year Of Release: 2008
Label: Found You Recordings
Country: Sweden
Genre: Contemporary Jazz
Quality: FLAC (tracks)
Bitrate: Lossless
Time: 43:23
Full Size: 244 mb
Upload: Turbobit / HitFile / DipFile
Modern Swedish jazz made by musicians knowing the pop-scene of today as much as the jazztradition. This is jazz, but most of all music; lyrical, beautiful and swinging. Pianist Joakim Simonsson and his trio have worked together for over 6 years and finally their second album is here. Goodbye Everytime is, according to composer/bandleader/pianist Simonsson, an album inspired by different goodbyes in life; to people and places, and about how some goodbyes, ironically, seems to be repeated. OT's music gets it's special colour from Swedish folk music and hymns, both a strong influence on the group's main composer Joakim Simonsson. He describes the outcome as some kind of "melancholy free jazz with a touch of folk music – always with a groove." Free improvisation has with time also grown to be an important part of OT's music. Often a song is no more than a simple melody, like a hymn, open to be explored and developed anew each time it's played.
::TRACKLISTING::
1. Untitled Hymn (03:37)
2. Last Crooked Mile (05:24)
3. Orange Country (04:57)
4. Enheten F?r Obest?llbara Brev (07:10)
5. 27 (03:17)
6. New Picture, Old Frame (04:09)
7. En Liten En (01:57)
8. Lillsj? (05:04)
9. Heartland (04:56)
10. Goodbye Everytime (02:47)
:: DOWNLOAD LINKS ::
Внимание! У Вас нет прав для просмотра скрытого текста.
:: MusicMuss ::