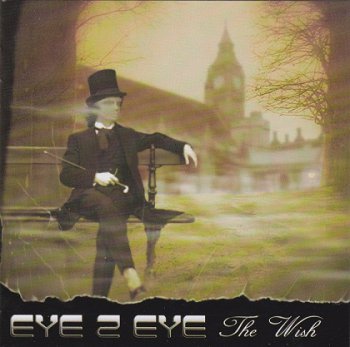 Artist
: Eye 2 Eye
Title Of Album
: The Wish
Year Of Release
: 2011
Label
: Musea
Genre
: Neo-Progressive
Quality
: FLAC (image+.cue+log)
Bitrate
: Lossless
Total Time
: 01:09:15
Total Size
: 495 MB (Scans)
French outfit EYE 2 EYE, at the onset known as Eye to Eye, was formed in early 2003, when Didier Pegues (drums) and Phillipe Benabes (keyboards) decided to form a new band when their previous outfit AND folded. And when Cecile Carratero (bass) hooked up with the duo after the demise of her former band Limelight, Eye to Eye was instigated. And with the addition of Mederic Colas (guitars) and Benoit Derat (vocals, guitar), the band was born.
Colas had to leave the band due to other professional obligations in 2004 though, and while Bruno Pegues (guitars) stepped in temporarily for recording duties other commitments made it impossible for him to join on a permanent basis. In May 2004 a permanent replacement was found though, in the shape of Amirouche Ali Benali (guitars).
In 2005 the recording sessions for their debut album finishes, and while mix and production are finalized in 2005 the band starts looking for a label. Legendary French record label Musea Records decides to sign the act, and in October 2006 Eye To Eye's debut album One in Every Crowd is issued, to a generally favourable reception.
At the end of 2006 Carratero and Benoit decides to leave the band, and for some time the band continues on as a trio. Replacements are finally found in the shape of Aymeric Delteil (bass) and Jaques Daly (vocals), who joins in may and September respectively. By this time Eye to Eye are busy finalizing the recordiong sessions for their sophomore production.
Come 2008 and the band renames themselves as Eye 2 Eye, due to a US outfit sharing their previous moniker. Later in the year the mastering of their second album is finalized, and in February 2009 their second effort After All... is released. As with their previous effort through Musea Records.
The latest news from Eye 2 Eye is that they are busy working on their third effort, where 12 of 17 already written tracks is planned to be featured.
Tracklist:
01. Back Home (2:08)
02. London (4:36)
03. The Gathering (1:13)
04. If Only (8:41)
05. The Curse (0:40)
06. Sybil (4:37)
07. Schizophrenia (2:22)
08. Disillusion (10:55)
09. The Secret (7:45)
10. Drugs and Luxury (4:22)
11. Murder (7:56)
12. Random Shot (4:56)
13. Back to the Attic (1:08)
14. The Picture (7:49)
Download / Скачать:
Filesonic.com 1
Filesonic.com 2
Unibytes.com 1
Unibytes.com 2