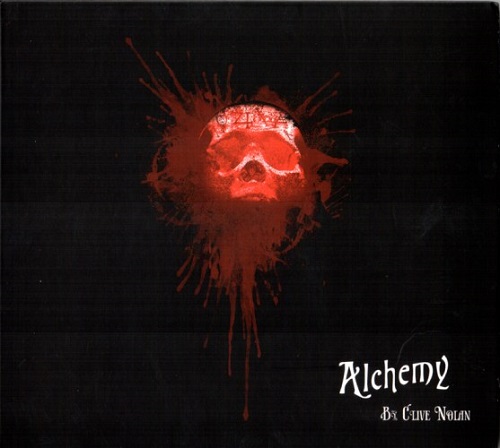 Artist:
Clive Nolan
Title Of Album:
Alchemy
Release Date:
2013
Location:
England
Label:
Metal Mind Productions (MASS CD 1469 DGD)
Genre:
Progressive Rock / Musical / Rock Opera
Quality:
FLAC | lossless (image+.cue+covers)
Length:
01:01:41+57:10 min
Tracks:
13+14
Total Size:
1.25 Gb (+3%)
WebSite:
Home Page
Clive Nolan (Shadowland, Arena, Pendragon, Caamora) returns with his new solo project. 'Alchemy' is a multidimensional musical project to be developed in numerous stages and forms. The libretto and the original story are both by Clive Nolan. It is a Victorian adventure set in 1842, with a sense of the dark and mysterious.
The 'Alchemy' album will be recorded at the end of this year with the concert version being filmed for DVD on February, 22nd 2013 in Wyspiański Theater in Katowice, Poland. The CD and DVD as well as collectors Box Set will be available by the middle of 2013. All formats will be released by Metal Mind Productions.
Clive: "For me this has been the biggest writing project since 'She'. Four years in the making, by the time of release in mid 2013. I know these characters so well now… they are part of my everyday life. The way they have developed alongside the musical ideas has been a fascinating and emotional experience. If ever I wanted to write a sequel it would be for 'Alchemy'!"
Fully theatrical 'Alchemy' performances will be offered to the 'musical enthusiasts' over three days at the Playhouse Theatre in Cheltenham in September 2013.

Tracklist: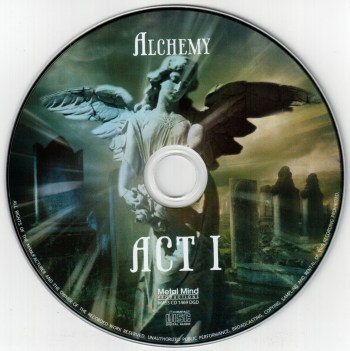 CD 1 – Act I:
1. Prologue
2. Deception
3. One for the Noose
4. The Warning
5. Amelia
6. King Explains
7. Desperate Days
8. Planning a Break In
9. Quaternary Plan
10. The Unwelcome Guest
11. Waiting for News
12. The Girl I Was
13. Highgate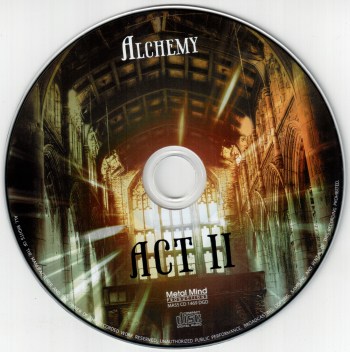 CD 2 – Act II:
1. The Labyrinth
2. Ambush
3. The Tide of Wealth
4. Jagman Arrives
5. The End Justifies the Means
6. Sanctuary
7. Street Fight
8. Amelia Dies
9. Burial at Sea
10. Share this Dream
11. Treachery
12. The Ritual
13. Anzeray Speaks
14. Aftermath
Состав
Clive Nolan (Shadowland, Arena, Pendragon, Caamora): keyboards, vocals (Professor Samuel King)
Andy Sears (Twelfth Night): vocals (Lord Henry Jagman)
Damian Wilson (Threshold, Landmarq): vocals (Captain Joseph Farrell)
Agnieszka Swita (Caamora): vocals (Amelia Darvas)
Victoria Bolley: vocals (Eva Bonaduce)
Chris Lewis: vocals (Thomas Anzeray)
Noel Calcaterra: vocals (Jessamine)
Paul Manzi (Oliver Wakeman, Arena): vocals (Milosh)
Paul Menel (IQ): vocals (Ben Greaves)
Tracy Hitchings (Landmarq, Strangers On A Train ): vocals (Jane Muncey)
David Clifford (Red Jasper): vocals (William Gardelle)
Mark Westwood (Shadowland, Caamora): guitar
Scott Higham (Pendragon): drums
Claudio Momberg (SETI, Taurus, Subterra, Caamora): keyboards
Kylan Amos: bass
Релиз - Andar
Внимание! У Вас нет прав для просмотра скрытого текста.