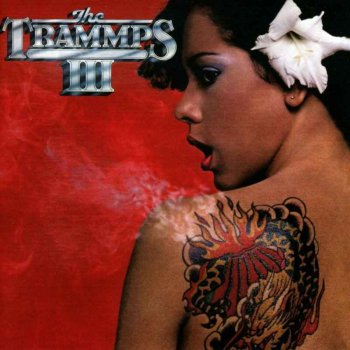 Artist: The Trammps
Title Of Album: III
Year Of Release: 2016 [1977]
Label (Catalog#): BBR [501392 9063433]
Country: United States
Genre: Funk, Soul, Disco
Quality: FLAC (tracks)
Bitrate: Lossless
Time: 50:44
Full Size: 318 mb
Upload: Turbobit / DepFile / HitFile
Digitally remastered and expanded edition. The Trammps proved time and again just how interlinked disco was with the Philly Soul that dominated the R&B landscape in the 1970s. Their fifth album (and third on Atlantic Records), The Trammps III (Pop #85/R&B #27/CAN #64) plays like an extended jam from start to finish. First single The Night the Lights Went Out (In New York City) (Disco #4/R&B #80/NL #10/BEL #8) continues the fire of the disco inferno while second single Seasons for Girls (R&B 50) is the albums cooling off moment alongside album closer It Dont Take Much, effectively concluding the party jams in the first half of the record and signaling the more personal narratives contained in the records second half. Life Aint Been Easy details the aftermath of a breakup and whilst such thematic concerns arent a rarity in the disco era, Jimmy Ellis vocal performance here as well his backing by Norman Harris (founding member of MFSB), Stanley Wade (The OJays), Robert Upchurch and Earl Young (The Stylistics, B.B. King, The Whispers) is quietly poignant. Penultimate track Im So Glad You Came Along continues in this vein with revitalized love pushing Ellis vocal into a celebratory fever. Returning to the quiet environs of Seasons for Girls, It Dont Take Much is the aural equivalent of the party being over and having a tearful reunion with lost love. BBR is thrilled to present this expanded and remastered edition of The Trammps III in a deluxe super jewel case with extensive liner notes and two bonus tracks.
TRACKLIST:
01. The Night The Lights Went Out 7:08
02. Love Per Hour 5:14
03. People Of The World, Rise 9:28
04. Living The Life 4:03
05. Seasons For Girls 7:58
06. Life Ain't Been Easy 3:18
07. I'm So Glad You Came Along 2:57
08. It Don't Take Much 3:21
09. The Night The Lights Went Out (Single Version) (Bonus Track) 3:28
10. Seasons For Girls (Single Version) (Bonus Track) 3:45
:: DOWNLOAD LINKS :: СКАЧАТЬ ::
Внимание! У Вас нет прав для просмотра скрытого текста.