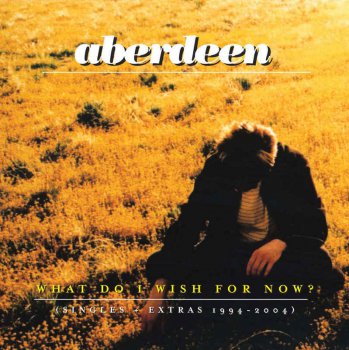 Artist: Aberdeen
Title Of Album: What Do I Wish For Now: Singles & Extras 1994-2004
Year Of Release: 2006
Label (Catalog#): LTM [LTMCD 2466]
Country: United States
Genre: Twee Pop, Indie Pop/Rock
Quality: FLAC (tracks + log,scans)
Bitrate: Lossless
Time: 68:03
Full Size: 457 mb
Upload: Turbobit / DepFile / HitFile
19 tracks. LTM are pleased to present the first ever singles compilation by cult Californian indie pop combo Aberdeen, the Sarah Records signing featuring Beth Arzy (of Trembling Blue Stars) and John Girgus (Languis). What Do I Wish for Now? is a 69 minute, 19 track collection featuring all tracks from their five singles on Sarah Records and Tremelo Arm Users Club released between 1994 and 2004, as well as three extra tracks from rare compilation albums. The booklet also features a detailed band history and a wealth of rare images. Standout tracks include Super Sunny Summer, Sink or Float and the Boy Has Gone Away. Also included are covers of songs by the Field Mice and Biff Bang Pow. Band history: Aberdeen formed in California in 1994, and released their first two EPs (Byron, Fireworks) on cult UK indie Sarah Records as a three piece. After a four-year hiatus, John and Beth regrouped in 2000 to record three further singles (Sink or Float, the Boy Has Gone Away, Florida) and their sole album to date, Homesick & Happy to Be Here (2002). Their music appeared in several editions of Buffy the Vampire Slayer, in which the band themselves appeared in Season 7.
TRACKLIST:
1. Byron (3:42)
2. Toy Tambourine (3:22)
3. Fran (2:55)
4. Fireworks (3:14)
5. When It Doesn't Matter (3:59)
6. Super Sunny Summer (3:06)
7. Snap Dragon (3:45)
8. I Think I'm Falling (3:42)
9. Marine Parade (2:07)
10. She Never Understood (5:30)
11. Sink Or Float (3:27)
12. Drive (4:16)
13. The Boy Has Gone Away (3:29)
14. Miss You Now You're Gone (3:38)
15. Emma's House (3:56)
16. Florida (4:50)
17. Late Bloomr (4:16)
18. Kyoto Death Song (4:41)
:: DOWNLOAD LINKS :: СКАЧАТЬ ::
Внимание! У Вас нет прав для просмотра скрытого текста.