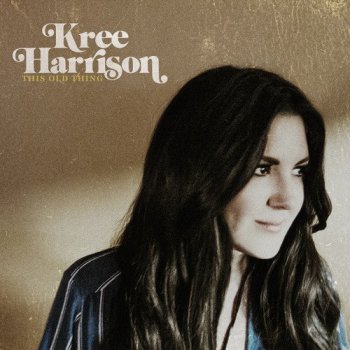 Artist: Kree Harrison
Title Of Album: This Old Thing
Year Of Release: 2016
Label: Plaid Flag Records
Country: United States
Genre: Country, Blues, Folk, Singer/Songwriter
Quality: FLAC (tracks)
Bitrate: Lossless
Time: 48:48
Full Size: 309 mb
Upload: Turbobit / DepFile / HitFile
Highly anticipated 2016 debut from singer/songwriter Kree Harrison. Many know Kree from American Idol Season 12 where she finished runner-up in 2013. American Idol did an amazing job of highlighting her vocal talent, but the show only scratched the surface of Kree's artistry. This Old Thing embodies the timeless sound that Kree has spent her entire life working toward. Although timeless, This Old Thing is modern and was recently described as "fresh, now and tomorrow" by CMT's Stacey Cato. Although only 25, the sharp lyrics and deep emotional expressions make the listener feel like she is a seasoned veteran. That's because she has been doing this her entire life. At the ripe age of 3, she belted out Amy Grant's "El-Shaddai" at her local church in Woodville, TX. Kree signed an artist development deal with Lyric Street Records at 10 and moved to Nashville shortly after. While looking for songs to record, she declared that she wanted to record "He Called Me Baby" by Harlan Howard. That dream was fulfilled 15 years later in North Carolina when she finally recorded that song she was drawn to so many years before. As cliché as it may sound, this album has truly been a product of the last 15 years of Kree's life. The significance of This Old Thing as the album title, title track, first track on the album sequence and first song released is not an accident. This has been a life-long dream of Kree's, but it's been worth the wait.
TRACKLIST:
01. This Old Thing 04:02
02. Something Else 04:14
03. Dead Man's House 03:02
04. Drinking for Two 03:37
05. Outta My Mind 02:56
06. Something in the Middle 03:09
07. The Time I've Wasted 03:48
08. Every Time I Fall in Love 03:23
09. I've Got Time 04:05
10. Your Whiskey 03:38
11. He Called Me Baby 04:06
12. Wanted It That Way 03:57
13. How to Dance 04:44
:: DOWNLOAD LINKS :: СКАЧАТЬ ::
Внимание! У Вас нет прав для просмотра скрытого текста.