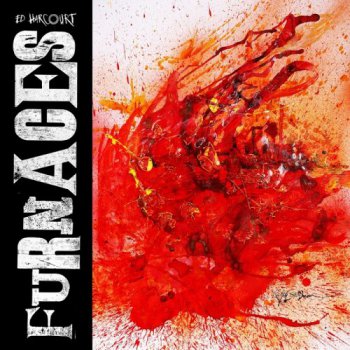 Artist: Ed Harcourt
Title Of Album: Furnaces
Year Of Release: 2016
Label: Polydor Group
Genre: Indie Rock, Singer-Songwriter
Quality: FLAC (tracks)
Bitrate: Lossless
Time: 52:44
Full Size: 334 mb
Upload: Turbobit / DepFile / HitFile
I wanted to make a record that people can cry, xxx and fight to, is how Ed Harcourt describes his aim for his seventh solo album. This raises a couple of questions firstly, what kind of softlad would ever try rucking to orchestral indie rock? Secondly, who is the peculiar loverman that plumps for a Harcourt joint before sexy time? As for crying, well Furnaces is thankfully not nearly bad enough for that: instead it s full of oxymoron alert gently apocalyptic pop with billowy choruses. Producer Flood has cloaked Harcourt s doomy tales in a bass-heavy murk that doesn t always to play to the record s melodic strengths, but the likes of the title track have enough soulful energy to stop them from being swamped. Furnaces is quite clearly not the record Harcourt thinks it is, but it s an interesting enough one nevertheless.
TRACKLIST:
01. Intro 01:42
02. The World Is On Fire 06:00
03. Loup Garou 04:52
04. Furnaces 03:53
05. Occupational Hazzard 04:28
06. Nothing But A Bad Trip 04:20
07. You Give Me More Than Love 05:38
08. Dionysus 04:21
09. There Is A Light Below 02:49
10. Last Of Your Kind 04:55
11. Immoral 05:11
12. Antarctica 04:35
:: DOWNLOAD LINKS :: СКАЧАТЬ ::
Внимание! У Вас нет прав для просмотра скрытого текста.