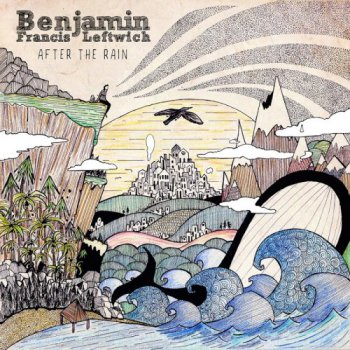 Artist: Benjamin Francis Leftwich
Title Of Album: After the Rain
Year Of Release: 2016
Label: Dirty Hit
Country: England
Genre: Indie Folk, Singer-Songwriter
Quality: FLAC (tracks)
Bitrate: Lossless
Time: 47:33
Full Size: 310 mb
Upload: Turbobit / DepFile / HitFile
This York singer-songwriter has been through a lot since his 2011 debut, Last Smoke Before the Snowstorm. He lost his father to cancer, and spent a dark period holed up in his late parent s old house, trying to destroy himself. This has all had an impact on his second album, but the songs are more about renewal after turbulence than wallowing in despair. The atmosphere is hushed and hymnal: the 26-year old s almost-whispered vocals and gently plucked guitar glide over softly pattering drums and occasional electronics. It just about avoids becoming cloying: give them time, and these songs seep in like damp in an old building never more so than the beautifully ethereal Groves, which begins at his father s deathbed and turns into a humbling tribute. After the Rain certainly has flaws, but Leftwich has created a fragile, precious, oddly comforting thing.
TRACKLIST:
01. Tilikum 04:46
02. Some Other Arms 03:30
03. She Will Sing 03:44
04. Kicking Roses 03:35
05. Summer 03:41
06. Just Breathe 03:48
07. Cocaine Doll 03:50
08. Groves 05:25
09. Day by Day 03:03
10. Immortal 03:06
11. Mayflies 04:12
12. Frozen Moor 03:12
13. Just As I Was Walking Up 01:35
:: DOWNLOAD LINKS :: СКАЧАТЬ ::
Внимание! У Вас нет прав для просмотра скрытого текста.