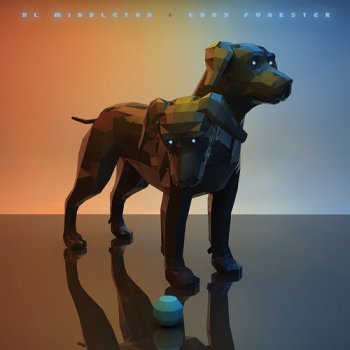 Artist: XL Middleton + Eddy Funkster
Title Of Album: XL Middleton + Eddy Funkster
Year Of Release: 2016
Label (Catalog#): Mofunk Records [MOFUNK014]
Country: United States
Genre: Funk, Boogie, Modern funk
Quality: FLAC (tracks)
Bitrate: Lossless
Time: 42:01
Full Size: 300 mb
Upload: Turbobit / DepFile / HitFile
2016 release. As co-founders of the label MoFunk Records, and the production team behind one of modern funk's signature anthems, "Press Play" (featuring Zackey Force Funk), XL Middleton + Eddy Funkster's album is truly an opus long overdue. In sound, it draws heavily from LA's musical well over the last several generations, bringing forth hard electro funk styles on "Show Some Respect," bouncy lowrider funk on cuts like "Solicitation," and giving a progressive nod to 90s g-funk on the LBC'd out "California Fly," which features Domino of "Getto Jam" fame. Furthermore, XL + EF channel the more modern feel of ambient, pad-heavy funk on songs like "On Our Way To Funkmosphere." In spirit, it's more of a P-Funkesque party, as the entire MoFunk roster plus extended family join in variously on all of the album's seven songs, contributing everything from vocals to guitar and talkbox. This is kind of party you'll want to join in - an ongoing celebration known as modern funk.
TRACKLIST:
01 Mofunk Anthem feat Moniquea & Diamond Ortiz 5:13:
02 Show Some Respect 4:00:
03 Solicitation feat Lady Deuce & Megan Doherty 4:08:
Of Social Lovers:
04 Trading Places feat Moniquea 4:56:
05 The Boys Are Back feat Brian Ellis, Zackey 4:13:
Force Funk & Diamond Ortiz:
06 California Fly feat Domino & Moniquea 4:14:
07 On Our Way To Funkmosphere 3:15:
08 Press Play feat Zackey Force Funk (Bonus Track) 4:04:
09 Super Gorilla (Bonus Track) 3:37:
10 Robot Soul (Bonus Track) 4:16:
:: DOWNLOAD LINKS :: СКАЧАТЬ ::
Внимание! У Вас нет прав для просмотра скрытого текста.