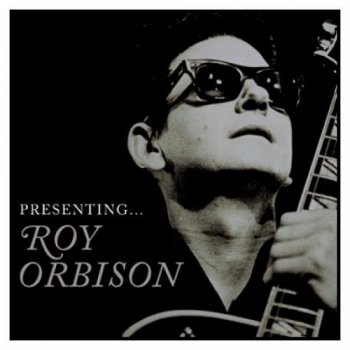 Artist: Roy Orbison
Title Of Album: Presenting...
Year Of Release: 2008
Label (Catalog#): Columbia/Sony BMG [88697308102]
Country: United States
Genre: Rockabilly, Pop Rock, Easy Listening
Quality: FLAC (tracks +.cue,log,scans)
Bitrate: Lossless
Time: 33:13
Full Size: 220 mb
Upload: Turbobit / DepFile / HitFile
There are few images as riveting as Roy Orbison standing completely motionless at the microphone in his trademark dark shades as he climbs the notes of one of his haunting, operatic pop songs, sounding for all the world like an angel stranded on Earth and yearning to get back home. From his first recordings in the mid-'50s for Sun Records through his unlikely comeback in the late '80s, Orbison never lost an inch of his astounding vocal range or his knack for writing concise and emotionally nuanced pop ballads that seemed for all the world like mini-operas. This collection offers up some of Orbison's key sides from the 1960s, including the classics "Oh, Pretty Woman," "Only the Lonely," "Blue Bayou," and "It's Over." The versions here of "In Dreams" and "Claudette" are not the original singles but re-recordings done in the mid-'80s, but it hardly matters, since Orbison gives both the exact same emotional readings as he did the first time around. There are plenty of Orbison collections on the market, and this one is no more than average, but the above songs make it worth the price of admission.
TRACKLIST:
1. Oh, Pretty Woman 3:00
2. Only the Lonely (Know the Way I Feel) 2:27
3. Claudette 2:35
4. Leah 2:42
5. California Blue 3:59
6. It's Over 2:49
7. Blue Bayou 2:31
8. Falling 2:23
9. Heartache 3:14
10. Blue Avenue 2:21
11. Running Scared 2:15
12. In Dreams 2:51
:: DOWNLOAD LINKS :: СКАЧАТЬ ::
Внимание! У Вас нет прав для просмотра скрытого текста.