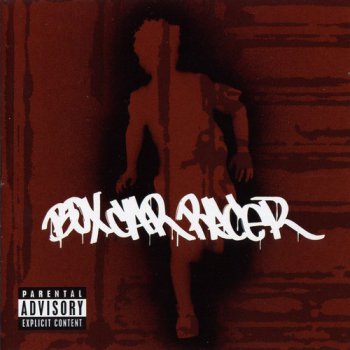 Artist: Box Car Racer
Title Of Album: Box Car Racer
Year Of Release: 2002/2017
Label (Catalog#): Geffen Records [10598375]
Country: United States
Genre: Alternative Rock, Emo, Punk Rock, Post-Hardcore
Quality: FLAC (tracks)
Bitrate: Lossless [192kHz/24bit]
Time: 41:32
Full Size: 1.66 gb
Upload: Turbobit / DepFile
Box Car Racer is the only studio album by American rock band Box Car Racer. Produced by Jerry Finn, the album was released May 21, 2002 through MCA Records. The band was essentially a side-project of Blink-182 members Tom DeLonge and Travis Barker, with David Kennedy completing the band's studio lineup; a bassist and friend of Kennedy, Anthony Celestino, toured with the band throughout late 2002. The record was the only studio effort the trio produced together, and was recorded over the course of six weeks during the winter of 2001.

The record is primarily based on DeLonge's post-hardcore influences, such as Fugazi and Refused. The sessions were particularly difficult for DeLonge, who had previously undergone back surgery. Blink-182 bassist Mark Hoppus by all accounts felt betrayed over his lack of inclusion on the project, which evolved into tensions between the two. The record is a concept album detailing the end of the world, and features dark, moody tracks mulling over confusion.

The album peaked at number twelve on the Billboard 200, and the two singles "I Feel So" and "There Is" charted on the U.S. Modern Rock Tracks. Despite receiving positive reviews on release, this is the only album from Box Car Racer, with Delonge having stated that the band "served its purpose and is now defunct." The album has been certified gold in Canada.
TRACKLIST:
01. I Feel So (4:30)
02. All Systems Go (3:16)
03. Watch The World (3:53)
04. Tiny Voices (3:28)
05. Cat Like Theif (4:21)
06. And I (3:12)
07. Letters To God (3:18)
08. My First Punk Song (1:05)
09. Sorrow (3:27)
10. There Is (3:17)
11. The End With You (3:11)
12. Elevator (2:45)
13. Instrumental (1:58)
Tom DeLonge – Vocals, rhythm guitar, bass guitar, piano
David Kennedy – Lead guitar
Travis Barker – Drums, percussion, piano
Additional musicians
Roger Joseph Manning Jr. – Keyboards
Mark Hoppus – Additional vocals on "Elevator"
Tim Armstrong – Additional vocals on "Cat Like Thief"
Jordan Pundik – Additional vocals on "Cat Like Thief"
:: DOWNLOAD LINKS ::
Внимание! У Вас нет прав для просмотра скрытого текста.
Изменил: artmuss по причине: Re-Up