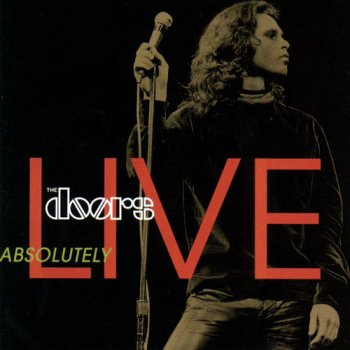 Artist: The Doors
Title Of Album: Absolutely Live
Year Of Release: 1970/1996
Label (Catalog#): WEA/Elektra [7559619722]
Country: United States
Genre: Psychedelic Rock, Acid Rock, Blues Rock
Quality: FLAC (tracks +.cue,log,scans)
Bitrate: Lossless
Time: 1:17:19
Full Size: 547 mb
Upload: Turbobit
This sprawling collection demonstrated that, in concert, the Doors could be an enervating as well as an elevating experience. There are no hits, but there's a lot of Morrison -- improvising, reciting poetry, sometimes singing -- not a record for the uninitiated. Recorded at concerts in 1969 and 1970, this was an era in which Jim Morrison was becoming increasingly dissolute and increasingly disinterested in the whole rock machine. During much of this set, he seems not to be taking himself or the songs too seriously, tossing flippant asides to the audience, and seeming to treat the whole exercise as a charade. As for the music, the haunting "Universal Mind" and the basic blues-rocker "Build Me a Woman" are originals that are not found on their proper albums; "Close to You" is a dull Muddy Waters cover sung by Ray Manzarek; "Who Do You Love?" is a fair cover of the Bo Diddley standard, and the controversial "The Celebration of the Lizard" is a drawn-out opus that is as much poetry recitation as music. There are also extended versions of "Soul Kitchen," "Break on Through," and "When the Music's Over" that flag considerably in comparison to the sleeker studio versions.
TRACKLIST:
1 House Announcer 2:40
2 Who Do You Love 6:03
3 Alabama Song 1:51
4 Backdoor Man 2:22
5 Love Hides 1:49
6 Five To One 4:35
7 Build Me A Woman 3:33
8 When The Music's Over 16:16
9 Close To You 4:04
10 Universal Mind 4:55
11 Petition The Lord With Prayer 0:53
12 Dead Cats, Dead Rats 1:54
13 Break On Through #2 4:41
14 Lions In The Street 1:14
15 Wake Up 1:24
16 A Little Game 1:10
17 The Hill Dwellers 2:35
18 Not To Touch The Earth 4:19
19 Names Of The Kingdom 1:24
20 The Palace Of Exile 2:25
21 Soul Kitchen 7:11
Jim Morrison – vocals
Ray Manzarek – organ, keyboard bass, lead vocals on "Close To You", backing vocals
Robby Krieger – guitar
John Densmore – drums
Paul A. Rothchild – producer
Bruce Botnick – engineer
:: DOWNLOAD LINKS ::
Внимание! У Вас нет прав для просмотра скрытого текста.
Изменил: artmuss по причине: Re-Up