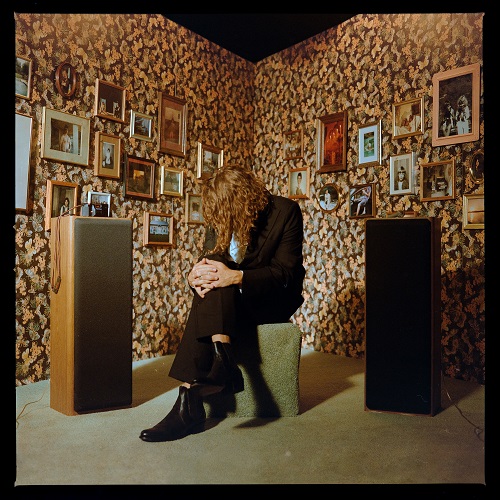 Исполнитель:
Kevin Morby
Альбом:
This Is A Photograph
Жанр:
Indie Rock, Folk Rock
Год:
2022
Страна:
USA
Лейбл:
Dead Oceans
Формат:
FLAC (tracks)
Official DR value:
DR7
Разрядность:
24bit / 96kHz Stereo
Размер:
450 MB
Источник:
qobuz
Залито на:
XFile
(3% восстановление)
Трэклист:
01. Intro
02. This Is A Photograph
03. A Random Act Of Kindness
04. Bittersweet, TN
05. Disappearing
06. A Coat Of Butterflies
07. Rock Bottom
08. Forever Inside A Picture
09. Five Easy Pieces
10. Stop Before I Cry
11. It's Over
12. Goodbye To Good Times
In 2020, before the pandemic, Kevin Morby was at his parents' home in Kansas City when his father collapsed at the dinner table and had to be rushed to the hospital. Hours later, still rattled, Morby was going through family photos when he came across one of his dad as a young man—strong, full of confidence, standing tall with his shirt off. He was struck by the reality of aging and inevitable frailty, and how it robs us all of that youthful confidence, even as the memories live within us (and in photographs). He turned those feelings into the song "This Is a Photograph": "Your father on the front lawn/ With no shirt on/ Ready to take the world on"; "Your mother in a skirt/ In the cool Kentucky dirt." The melody snakes and, pushed hard by horns, Morby's chant builds to a frenzy: "This is what I'll miss about being alive/ This is what I'll miss when I die." The singer-songwriter took off to Memphis to make his seventh album. There, he found himself living with ghosts—like the memory of Jeff Buckley, who drowned there in 1997. "If you go down to Memphis, please don't go swimming in the Mississippi River," he sings on the undulating "Disappearing": "If you're not appearing, then you'll disap—" his voice doing just that with the snap of fingers. "A Coat of Butterflies"—with its lonely sax and lilting harp—is an even more direct tribute to Buckley, bouncing between talking to the late singer and about him. "I heard the mighty Mississippi took you away with just one punch/ I heard you had the voice of a sweetheart/ But the sweetheart was out getting drunk," Morby sings. "Have you heard Buckley singing 'Hallelujah'?/ He did what Leonard never could to it/ Gave it wings and then away it was." There's a beautiful duet with Erin Rae, "Bittersweet, TN," that also weighs the cost of time. A spartan banjo and punch-drunk fiddle provide accompaniment as the singers finish each other's verses, Rae's voice as clear as a mountain stream. The Bob Dylan quality (with a little Lou Reed creeping in now and again) of Morby's own warm voice is especially obvious on songs like "A Random Act of Kindness," "Stop Before I Cry" and back-alley-Memphis-moody "Five Easy Pieces." Garage-ready "Rock Bottom" stirs up another (still very much alive) Memphis spirit, Tav Falco, with its fuzzy low-end guzzle and wildness—"It's cold down here/ Rock bottom!"—complete with maniacal laughter from absurdist comedy stars Alia Shawkat and Tim Heidecker. The piano feels like a ray of light on "It's Over," even as Morby wrestles with loss (the line "January turned to firewood" is absolutely haunted)." And the singer does his best Leonard Cohen on closer "Goodbye to Good Times," a relaxed-fit slice of nostalgia referencing Mickey Mantle, Tina Turner and the ingrained notion that the heroes of our youth are the best. © Shelly Ridenour/Qobuz
Lossless Audio Checker

Показать / Скрыть текст
Dynamic Range Meter

Показать / Скрыть текст
Внимание! У Вас нет прав для просмотра скрытого текста.