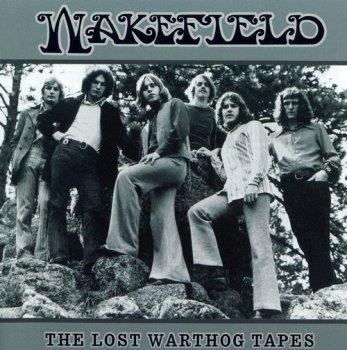 Artist: Wakefield
Title Of Album: The Lost Warthog Tapes
Year Of Release: 1970-71/2002
Label (Catalog#) : Gear Fab [GF-193]
Country: USA
Genre Haevy Prog Rock
Quality: FLAC (*tracks+cue,log,scans)
Bitrate: Lossless
Total Time: 01:17:10
Total Size: 479Mb
AllMusic Review by Stanton Swihart
Gear Fab exhumes yet another group of recordings from the early '70s that have never officially seen release before: Another story of a band who had the potential, played with all the right people, and aroused label interest (Shelter tried to sign it), but ultimately got lost somewhere down the fuzzy memory hole of the era. Moving its center of operations back and forth between its Colorado home and Washington state, Wakefield never quite took that last step beyond its bar band origins despite performing throughout the west (including a showcase at L.A.'s Whiskey a Go-Go) and Midwest with such top-list acts as Eric Burdon and Bachman-Turner Overdrive, but The Lost Warthog Tapes certainly suggests that it wasn't due to lack of talent. While there is some of the typical early-'70s excess to be heard on this archival find -- pondering where the band was going for heavy, silly mystical lyrics, a tendency to mistake an interesting riff for a song and length for mood, jamming several minutes past the point of redundancy -- there are also some tremendously imaginative stretches on the album and even entire songs that are worth the time it takes to listen, not often the case with "lost" recordings from completely obscure and unknown entities. The band's sound existed somewhere between psychedelia (numerous outstanding guitar and organ solos), acid rock, hard rock, and soul-rock, best-exemplified on the pair of opening tracks, "Bring It On," with its impressive Chicago-style horn arrangements, jazzy saxophone solo, and Latin percussive touches, and the edgy "Something Is Coming," an explosion of harmony. Even if Wakefield rarely managed to shape its ideas into actual songs on the rest of the album, The Lost Warthog Tapes has enough excellent moments to recommend it.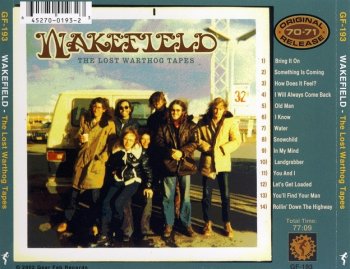 Tracks:
-------
01. Bring It On - 4:50
02. Something Is Coming - 4:10
03. How Does It Feel? - 3:54
04. I Will Always Come Back - 4:32
05. Old Man - 11:06
06. I Know - 3:10
07. Water - 8:18
08. Snowchild - 9:45
09. In My Mind - 8:03
10. Landgrabber - 4:40
11. You And I - 6:07
12. Let's Get Loaded - 3:27
13. Youll Find Your Man - 4:56
14. Rollin' Down The Highway - 0:33

Personnel:
------
Bobby Barth - Lead Guitar, Vocals
Mike Carroll - Trumpet, Flute, Guitar, Piano, Vocals
Charlie Ferrill - Drums
Carl Marcon - Bass, Vocals
Steve Moore - Organ, French Horn, Vocals
Ron Struthers - Saxophone, Flute, Vocals
Paul Zamucen - Percussion
Rose Mary Duran - Vocals
Steve Brown - Bass

All thanks to original releaser
Внимание! У Вас нет прав для просмотра скрытого текста.