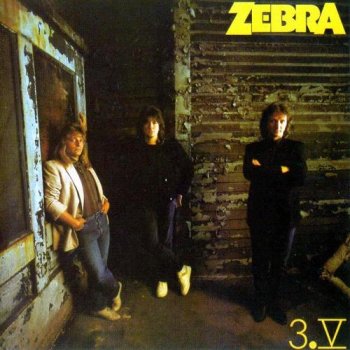 Artist:
Zebra
Title Of Album:
3.V
Release Date:
1986
Location:
USA
Label:
Atlantic (7 81692-2)
Genre:
Hard Rock, Classic Rock
Quality:
APE (image+.cue)
Length:
40:24 min
Tracks:
11
Total Size:
300 MB (+5%)
3.V is the third studio album by Zebra. It was released in 1986 on Atlantic Records. This album marked a new, more AOR radio-friendly direction, attempting a commercial comeback for the group after the 1984 flop No Tellin' Lies. This bid would prove unsuccessful as the record company did little in the way of promotion, and the album failed to chart - it would be the group's last studio album for Atlantic before being dropped from the label. The album went out-of-print in 1990. It was reissued in 2007 as an import paired on one CD with No Tellin' Lies, another deleted title, as the stand-alone compact disc version became a scarce collector's item in the meantime. 3.V, along with the first two Zebra albums, was reissued on CD again in Japan in 2013.
Tracklist:
01. Drive Me Crazy
02. Can't Live Without
03. He's Making You the Fool
04. Time
05. Your Mind's Open
06. Better Not Call
07. You'll Never Know
08. About to Make the Time
09. You're Only Losing Your Heart
10. Hard Living Without You
11. Isn't That the Way
Personnel:

Randy Jackson - Guitar and Lead Vocals
Felix Hanemann - Bass Guitar, Keyboards, and Vocals
Guy Gelso - Drums and Vocals
Password:
MorPeh
Download
Изменил: MuatDip21 по причине: re-up