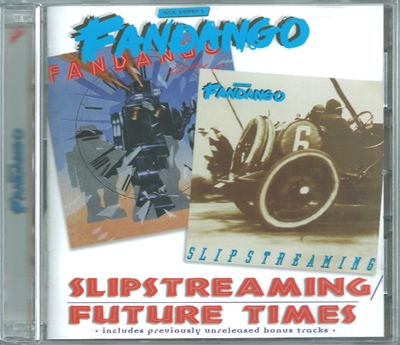 Исполнитель: Nick Simper's Fandango
Страна: UK
Альбом: Slipstreaming / Future Times
Жанр: Hard Rock
Год: 1979/80
Формат: FLAC (image +.cue)
Размер: 710 MB (3% восстановление)
Included Full Artwork
Залито на Rusfolder
Nicholas John Simper is a bass guitarist, best known as a founding member of Deep Purple.
Matthew Fisher (Procol Harum) played organ on all four bonus tracks.

CD1
Slipstreaming:
01. Candice Larene
02. Rocky Road Blues
03. Independent Man
04. The Stallion
05. Slipstreaming
06. Schoolhouse Party
07. Sister
08. Mississippi Lady
09. Time Will Tell
10. Just Another Day - Bonus
11. Wish I'd Never Woke Up - Bonus

CD2
Future Times:
01. Pull Out & Start Again
02. I'll Never Get Over You
03. Get Down, Lay Down
04. She Was My Friend
05. Future Times
06. Undercover Man
07. Something's Burning
08. Hard Drink & Easy Woman
09. Is My Love In Vain - Bonus
10. The Point Of No Return - Bonus
Внимание! У Вас нет прав для просмотра скрытого текста.