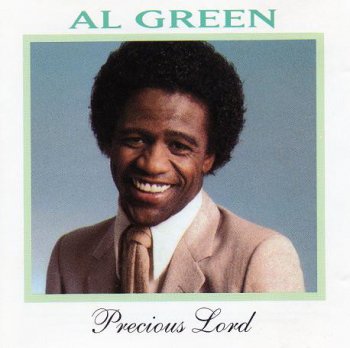 Artist: Al Green
Title Of Album: Precious Lord
Year Of Release: 1982/1992
Label (Catalog#): Epic [EK 47805]
Country: United States
Genre: Soul, Funk, Gospel
Quality: FLAC (tracks,cue,log)
Bitrate: Lossless
Time: 31:55
Full Size: 179 mb
Upload: Turbobit
Higher Plane (1981) finally got the R&B/gospel synthesis Green seemingly had been trying to attain since the mid-'70s. While the best of Higher Plane played like I'm Still in Love With You: The Church Years, Precious Lord has Green tackling even more standards in a purely religious vein. "What a Friend We Have in Jesus," "The Old Rugged Cross," and "How Great Thou Art" all appear here and just might take Green too far into the church than some were willing to go. The album's best tracks, "In the Garden" and "Rock of Ages," have Green loosening up a bit and he gives flawless, heart-filled readings. As with most Green albums, his skill of enlivening so-so material is on full display. "Morningstar" has him taking a barely there song and singing it into an album highlight. On the other hand, rave-ups "Glory to His Name" and "Hallelujah (I Just Want to Praise the Lord)" might be jarring to some with their country/gospel overtones and fervent though non-distinctive choirs. The Nashville-recorded Precious Lord, associate produced by Bill Cantrell and Quinton Claunch, also has George Jones' producer, Billy Sherill, doing the engineering. While it does have Green in great voice, the staid religiousness of this may be a little too much for some to take.
:: TRACKLIST ::
1. Precious Lord 03:11
2. Rock Of Ages 02:33
3. The Old Rugged Cross 03:26
4. Morning Star 03:26
5. How Great Thou Art 03:32
6. Glory To His Name 02:56
7. What a Friend We Have In Jesus 04:14
8. In The Garden 03:57
9. Hallelujah (I just want to praise the Lord) 04:36
Musicians:
Bass – Bob Wray
Drums – Larrie Londin
Guitar – Kenny Bell, Moses Dillard
Keyboards – David Briggs, Tony Brown
Vocals – Al Green
:: DOWNLOAD LINK ::
Внимание! У Вас нет прав для просмотра скрытого текста.
:: MusicMuss ::