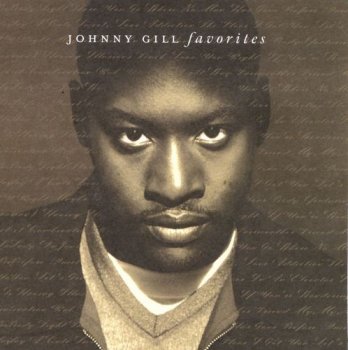 Artist: Johnny Gill
Title Of Album: Favorites
Year Of Release: 1997
Label (Catalog#): Motown [314530842-2]
Country: United States
Genre: R&B, Soul, Funk, New Jack Swing
Quality: FLAC (tracks,cue,log)
Bitrate: Lossless
Time: 66:42
Full Size: 450 mb
Upload: Turbobit
A marvelous compilation of Johnny Gill's Motown sides. Someone was even thoughtful enough to include "There U Go," an overlooked gem from the Boomerang soundtrack. Gill's lusty baritone is a flexible instrument, and he has complete control over it, never failing to conjure an emotion from listeners. He doesn't sing for himself, he sings to please others, and it shows in his phrasing and delivery. Johnny outdoes himself with an absolutely marvelous vocal on "If You're Wondering," arguably one of the best urban ballads of the '90s. Gill's vocal range amazes on the lilting, dreamy concoction that is better known in Europe. A duet with childhood friend Stacy Lattisaw, "Where Do I Go From Here," shows their vocal skills but is too predictable; it's one of those tunes you think you heard before, but Lattisaw still sounds luscious belting out the love tale. Johnny proves he can sing hip-hop by hitting the #1 spot on Billboard's R&B Chart with "Rub You the Right Way," an energetic workout for the balladeer. "My, My, My" also topped the R&B chart in July 1990. Just as good is the irresistible "Wrapped My Body Tight" with its incessant beat. A great package of Gill.
:: TRACKLIST ::
1. My, My, My (05:18)
2. Quiet Time To Play (04:46)
3. There U Go (05:14)
4. Lady Dujour (04:56)
5. If You're Wondering (04:10)
6. Having Illusions (04:55)
7. Where Do We Go From Here (04:19)
8. Rub You The Right Way (Remix) (04:30)
9. Fairweather Friend (04:34)
10. Wrap My Body Tight (04:36)
11. I Got You (04:15)
12. Let's Get The Mood Right (04:08)
13. Maybe (05:39)
14. Give Love On Christmas (Hidden Bonus) (04:29)
:: DOWNLOAD LINK ::
Внимание! У Вас нет прав для просмотра скрытого текста.
:: MusicMuss ::