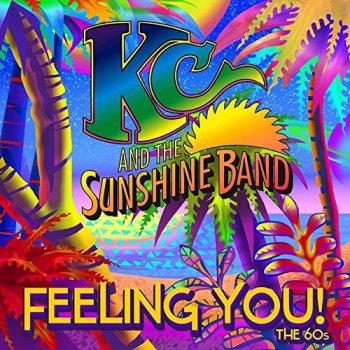 Artist: KC & The Sunshine Band
Title Of Album: Feeling You! The 60's
Year Of Release: 2015
Label (Catalog#): BFD [BFD04]
Country: United States
Genre: Soul, Funk, R&B, Disco, Pop Rock
Quality: FLAC (tracks,cue,log)
Bitrate: Lossless
Time: 64:06
Full Size: 435 mb
Upload: Turbobit
KC & the Sunshine Band never seemed to owe much to the '60s but in 2015, KC essentially headed an oldies outfit so a tribute to the decade makes some sense: they're already peddling nostalgia, so what's the harm of turning back the clock ten years before KC's prime? Because KC adopts the digital techniques of 2015, Feeling You! The 60s is too crisp, brittle, and precise to truly give warm fuzzy nostalgia vibes, but that's where the song selection comes in. There are a bunch of party soul songs that make sense for these disco mavens -- "Sweet Soul Music," "Oh How Happy" -- but he also decides to do a chipper "Blowin' in the Wind" and a moody version of "Words," a decision that goes a long way to explain just how weird this record is. The intersection of new millennial technology, oldies, and aging KC vocals makes this a curiosity, but not a particularly compelling one.
:: TRACKLIST ::
1. (There's) Always Something There To Remind Me (04:12)
2. Oh How Happy (02:58)
3. Dreams (05:29)
4. Rockin' Pnuemonia And The Boogie Woogie Flu (02:51)
5. Words (03:03)
6. You've Really Got A Hold On Me (03:10)
7. Both Sides, Now (04:03)
8. Tell It Like It Is (03:08)
9. Blowin' In The Wind (feat. The Unity On The Bay Choir) (05:06)
10. You've Lost That Lovin' Feeling (feat. Jason Scheff) (04:22)
11. You Really Got Me (02:32)
12. Sweet Soul Music (02:11)
13. I Hear A Symphony (04:44)
14. Stand By Me (05:31)
15. You Keep Me Hanging On (03:34)
16. Bring It On Home To Me (03:50)
17. Put A Little Love In Your Heart (03:43)
:: DOWNLOAD LINK ::
Внимание! У Вас нет прав для просмотра скрытого текста.
:: MusicMuss ::