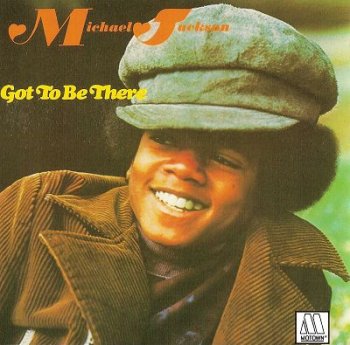 Исполнитель: Michael Jackson
Альбом: Got To Be There
Год выпуска: 1972 / 1993
Лейбл: Motown Record Company
Каталоговый №: 530 162-2
Жанр: Pop, Soul
Формат: FLAC [tracks|log|cue|artwork]
Размер: 252 MB
Залито на: Depositfiles, Bitroad
Треклист:
01.Ain't No Sunshine 04:14
02.I Wanna Be Where You Are 03:03
03.Girl Don't Take You Love From Me 03:51
04.In Our Small Way 03:41
05.Got To Be There 03:25
06.Rockin' Robin 02:35
07.Wings Of My Love 03:25
08.Maria (You Were The Only One) 03:43
09.Love Is Here And Now You're Gone 02:54
10.You've Got A Friend 04:54



Riding high on the wild success of the Jackson 5, Motown ringleader Berry Gordy assembled every single notable production team member and songwriter in his arsenal to contribute to the solo debut of the J5's boy wonder, Michael. By the time Got to Be There was released, much had changed in the Jackson dynamic, none the least Michael's voice. But this album launched three chart singles: a cover of the bubblegum classic "Rockin' Robin," Leon Ware's "I Wanna Be Where You Are," and the title track. As a cohesive album, Got to Be There is wildly erratic, and his covers of "You've Got a Friend" and "Ain't No Sunshine" show Jackson's versatility as a singer. It was a world away from the politically charged sound of Marvin Gaye's What's Going On and the introspection that would later grace some of the best works of Stevie Wonder. But Got to Be There kept Gordy as king of the sound of young America — at least for a few months longer.
~ Rob Theakston, AMG
Внимание! У Вас нет прав для просмотра скрытого текста.