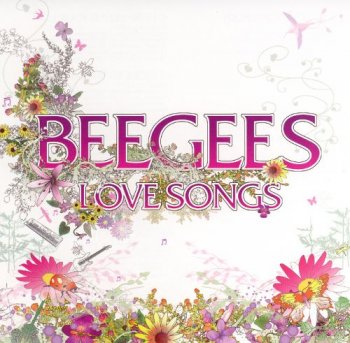 Artist: Bee Gees
Title Of Album: Love Songs
Year Of Release: 2005
Label (Catalog#): Polydor [987 422-7]
Country: UK
Genre: Soft Rock, Soul, Ballad, Disco
Quality: FLAC (tracks + log,scans)
Bitrate: Lossless
Time: 65:51
Full Size: 442 mb
Upload: Turbobit
There's no denying the amorous side of the Brothers Gibb, especially when it comes to carefully orchestrated and impeccably performed schmaltz, but an entire disc of it can be a bit much. As the Bee Gees' career progressed, so did its whimsy. Early ballads like "To Love Somebody," "Words," and "First of May" were chamber pop masterpieces that reflected the Bee Gees' love of the Beatles and soul, but their descent into midtempo adult contemporary oblivion becomes more and more painful (not counting "How Deep Is Your Love" and "Too Much Heaven") as this collection nears its end. Also, any Bee Gees compilation called Love Songs better at least have "Massachusetts" or "I've Gotta Get a Message to You," both of which are sadly missing. Go pick up 2001's Their Greatest Hits: The Record instead.
TRACKLIST:
1. To Love Somebody (03:00)
2. Words (03:14)
3. First Of May (02:48)
4. Lonely Days (03:45)
5. How Can You Mend A Broken Heart (03:56)
6. How Deep Is Your Love (04:05)
7. More Than A Woman (03:16)
8. (Our Love) Don't Throw It All Away (04:05)
9. Emotion (03:39)
10. Too Much Heaven (04:57)
11. Heartbreaker (04:23)
12. Islands In The Stream (03:49)
13. Juliet (03:47)
14. Secret Love (03:39)
15. For Whom The Bell Tolls (03:57)
16. Closer Than Close (04:34)
17. I Could Not Love You More (03:43)
18. Wedding Day (04:43)
:: DOWNLOAD LINK ::
Внимание! У Вас нет прав для просмотра скрытого текста.
:: MusicMuss ::
Изменил: artmuss по причине: Re-Up