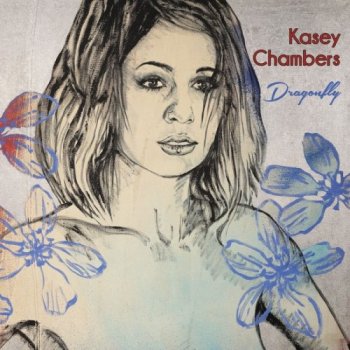 Artist: Kasey Chambers
Title Of Album: Dragonfly
Year Of Release: 2017
Label (Catalog#): Essence Group/Warner Music Records [5419753672]
Country: Australia
Genre: Country, Folk, Singer-Songwriter
Quality: FLAC (tracks +.cue,log,scans)
Bitrate: Lossless
Time: 1:20:48
Full Size: 527 mb
Upload: Turbobit
Since releasing her debut album, The Captain, in 2000, Kasey Chambers has quietly but firmly established herself as one of the strongest and most consistent singer/songwriters to emerge in the new millennium. Chambers is little more than a cult figure in the United States, but she's a star and a critical favorite in her native Australia, and she's recorded an impressive body of work that uses country and folk as its jumping-off point, but moves in a rich spectrum of creative directions. It might sound like hyperbole to say Chambers' 11th studio album, 2017's Dragonfly, is her most ambitious album to date -- in the truest sense, all of her work has been eclectic and ambitious -- but the scope and style of Dragonfly really do set it apart from her previous work. Country and folk influences still dominate this set, but Dragonfly also contains some of the strongest and most full-bodied rock & roll Chambers has delivered in the studio, and even numbers like the banjo-led gospel number "Golden Rail" stomp with the force of a full-on rock band. There's an unpretentious but artful touch to the arrangements of "Jonestown," "This Is Going to Be a Long Year," "Ain't No Little Girl," and the title cut, and once again, Chambers has written a number of powerful, strikingly personal, and deeply human songs about love, life, and the beauties and flaws of the human race. And as Chambers takes on the traditional folk structures of "Romeo and Juliet," the playful talking blues of "Talking Baby Blues, the lean and sinewy blues changes of "You Ain't Worth Suffering For," the dramatic hard rock of "If I Died," and the high-spirited acoustic rock of "Hey," her voice emotionally inhabits each number with intelligence, passion, and a gift for projecting her characters that would be the envy of most any actor. The first half of Dragonfly was produced by the celebrated Aussie songwriter Paul Kelly, and he draws excellent performances from Chambers, but the second half, with Kasey's sibling and frequent collaborator Nash Chambers behind the controls, shows she doesn't need new faces on board to prompt her into first-class work. And Keith Urban delivers a fine, deeply felt duet with Chambers on "If We Had a Child" which might help that "lack of visibility in the United States" thing. Bold and heartfelt from first song to last, Dragonfly demonstrates Kasey Chambers isn't running out of ideas or inspiration anytime soon, and it's a triumph from a singular talent.
TRACKLIST:Disc: 1
1. Pompeii
2. Ain't No Little Girl
3. Summer Pillow
4. Golden Rails
5. Jonestown
6. Romeo & Juliet (With Foy Vance)
7. Talkin' Baby Blues
8. You Ain't Worth Suffering for
9. Behind the Eyes of Henri Young
10. Hey (With Paul Kelly)
11. This Is Gonna Be a Long Year
Disc: 2
1. Shackle & Chain
2. Dragonfly
3. If I Died
4. Satellite
5. No Ordinary Man (With Harry Hookey, Vika Bull & Linda Bull)
6. If We Had a Child (With Keith Urban)
7. Annabelle
8. The Devil's Wheel (With Grizzlee Train)
9. Ain't No Little Girl (FM Lounge Version)
:: DOWNLOAD LINKS ::
Внимание! У Вас нет прав для просмотра скрытого текста.
MusicMuss
Изменил: artmuss по причине: Re-Up