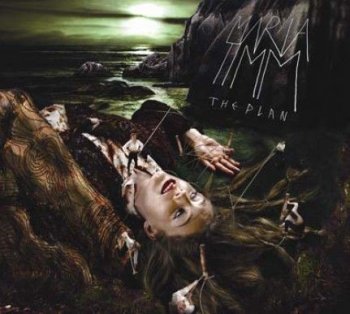 Исполнитель: Maria Timm
Альбом: The Plan
Год выпуска: 2009
Лейбл: Merger
Каталоговый №: MERG4CD
Жанр: Pop-Rock, Electronic
Формат: FLAC [tracks|log|cue]
Размер: 280 MB
Залито на: Depositfiles, Hotfile
Треклист:
01.Here We Go 02:59
02.Dirty Place 03:10
03.The Plan 02:27
04.To The Top Up Up Up 04:03
05.Sarajevo 04:33
06.Deco Deco 02:49
07.Not Enough 03:19
08.One Beat 02:53
09.Here Comes The Train 02:55
10.Green, Wet, White Or Blue 02:29
11.Leave It 03:21
12.Bread 02:08
13.Did You Get It? 03:08
14.Tennis 03:33


Maria Timm is not just another artist. She lives music, breathes music and yes - she is music. With "The Plan", she is now standing on her own feet. And what beautiful feet! This is pop music, yet edgy. It's catchy, full of attitude and raw female power, aimed right at your dancing shoes.

March 30, 2009 saw the release of her debut album, "The Plan", in Denmark. Maria Timm has already played the Roskilde Festival, received tons of air play on national broadcasted radio and the P3 Gold Awards (Danish National Radio award) nominated her as the "P3-talent of the year". Equipped with enough musical experience to conquer the Himalaya of treble clefs and charisma, Maria Timm is now ready to reach the top up up up.

"The Plan" contains 14 tracks of pure dancing madness. Imagine if Swedish "electrokåmpisar" and the 80s electro elite moved to Jylland in Denmark and started jamming together... Insane thought, I know, but it is a good way to describe how Maria Timm sounds. This is Updated 80's new romanticism with smart electronics and Scandinavian drama. Think a ballsy The Knife meets The Rapture with female vocals.

Внимание! У Вас нет прав для просмотра скрытого текста.