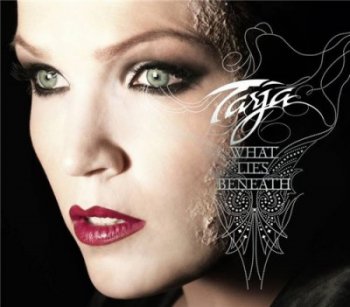 Label: Vertigo
Catalog#: 06025 2747914 9
Released: 01.09.2010
Genre: Symphonic Metal, Power Metal, Acoustic
Format: FLAC-LOG-CUE
Size: 586 MB
The word 'unique' is thrown about the music business with a fair degree of relish, but in the case of Finnish vocalist Tarja Turunen it is 100 per cent correct. Boasting the sort of pure, operatic tones that instantly single her out from every other singer on the hard rock side of the fence, this classically trained artist first came to prominence fronting symphonic rockers Nightwish; after recording a number of highly successful albums/DVDs with that band, including the 2004 studio outing 'Once' (a worldwide smash featuring the magnificent, chart-bustin' 'Nemo'), Tarja broke away from the ranks in a moment of high drama, and before long was in the studio working on a new project under her own name. The result was 'My Winter Storm' – a body of work packing the extreme light and shade of a top soundtrack album; a record built on emotion, on texture, on intimate pin-drop moments and huge panoramic sweeps of sound. Tarja clearly wanted to give her fans something special, something very much in line with her theatrical persona and instinctive feel for fantasy, and in this respect, first single/video 'I Walk Alone' was the perfect introduction. Stage Two of the project came in the form of 2009 release 'The Seer' – an 11-track EP (on CD & double vinyl) featuring an intriguing mixture of material – some of it reworked, some of it remixed, some of it extended, and some of it live. And now? Now it's time for Stage Three: the much-anticipated arrival of brand new studio album 'What Lies Beneath'... This new 11-tracker has been lovingly produced by Tarja herself, working in studios around the world, and it features the musicians she has been playing with on the road: drummer Mike Terrana, guitarist Alex Scholpp, bassist Doug Wimbish, keyboard player Christian Kretschmar & former Apocalyptica cellist Max Lilja. In addition to these core players, there are a number of special guests, including guitar star Joe Satriani, vocalist Phil Labonte (from All That Remains) and German acappella troupe Van Canto, who feature on album opener 'Anteroom Of Death'. Mixing of the album tracks has been divided between Colin Richardson (whose track record numbers artists such as Slipknot, Machine Head & Bullet For My Valentine); Tim Palmer (HIM, Ozzy, Pearl Jam, etc.) and Slamm Andrews (an engineer generally involved with movie music). 'What Lies Beneath' the CD & Deluxe 2-CD package features three bonus recordings (including a hugely dramatic run-through of Whitesnake's 'Still Of The Night'!) plus a 13-minute filmed interview with Tarja herself.
Tracklist:
CD1:
01.Anteroom Of Death (4:45)
02.Until My Last Breath (4:27)
03.I Feel Immortal (4:35)
04.In For A Kill (4:42)
05.Underneath (5:28)
06.Little Lies (4:41)
07.Rivers Of Lust (4:26)
08.Dark Star (4:33)
09.Falling Awake (5:17)
10.The Archive Of Lost Dreams (4:53)
11.Crimson Deep (7:35)

CD2:
01.We Are (4:16)
02.Naiad (7:19)
03.Still Of The Night (6:33)

"Посмотреть отчет EAC CD1"

"Посмотреть отчет EAC CD2"
Внимание! У Вас нет прав для просмотра скрытого текста.