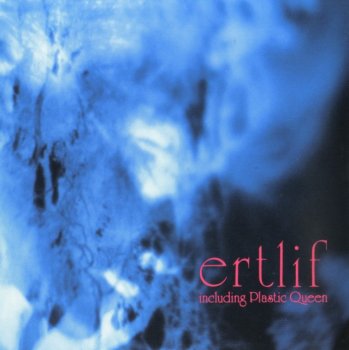 Artist: Ertlif
Title Of Album Ertlif
Year f Release: 1972/1994
Label (Catalog#) : Black Rills [BRR-CD 001]
Country: Swiss
Genre: Symphonic Prog Rock
Quality: FLAC (tracks + cue)
Bitrate: Lossless
Time: 00:47:48
Full Size: 232mb(+3%)(covers)

Ertlif was formed in 1970 by two ex-members of Egg & Bacon, lead guitarist Dany Andrey and bass player Teddy Riedo. They were joined by keyboard player James Mosberger (The Only Ones, The Countdowns), drummer Hanspeter 'Bölle' Börlin (The Countdowns) and lead guitarist Martin Ruder: the cream of the Basel music scene from that time. The band name was derived from a mysterious medieval magician and alchemist. They were inspired by Pink Floyd, Yes, Procol Harum, Van Der Graaf Generator and Genesis amongst others. A strong rhythm section and twin lead guitars blended with the Hammond organ created the characteristic Ertlif sound. In August 1971 they were the only Swiss band invited to the "Pop Meeting 71" in Münchenstein, Germany.
Tracks:
-------
01. Plastic Queen (J.Mosberger/R.J.Rusinski) - 7:15
02. Try Making It easy (W.Pitt/A.Peck) - 4:32
03. Train of Time (R.J.Rusinski) - 6:52
04. You're Nothing at All (D.Andrey/R.J.Rusinski) - 2:53
05. There is only Time to die (J.Mosberger/R.J.Rusinski) - 5:49
06. The Song (T.Riedo/D.Andrey/R.J.Rusinski) - 5:14
07. High and Dry (R.J.Rusinski) - 2:30
08. Walpurgis (T.Riedo) - 4:46
09. Classical Woman (J.Mosberger/R.J.Rusinski) - 7:58

Personnel:
---------
Bass Guitar – Teddy Riedo
Drums, Percussion – Hanspeter "Bölle" Börlin
Grand Piano, Violin – Andy Gerber (tracks: 1)
Lead Guitar – Danny Andrey (tracks: 2 to 9), Robi Süffert (tracks: 1)
Organ, Mellotron – James Mosberger
Piano – James Mosberger (tracks: 2 to 9)
Synthesizer [VCS3 Synthesizer] – Teddy Riedo (tracks: 1)
Vocals, Twelve-String Guitar [12 String Guitar] – Richard John Rusinski

Track 1 (a bonus track) was originally released in 1974 on the LP Heavenly and Heavy - Mixed Swiss Rock Candies.
Tracks 2 to 9 were originally released in 1972 as the LP Ertlif.

All thanks to original releaser
Внимание! У Вас нет прав для просмотра скрытого текста.
Изменил: sirk по причине: RE-UP