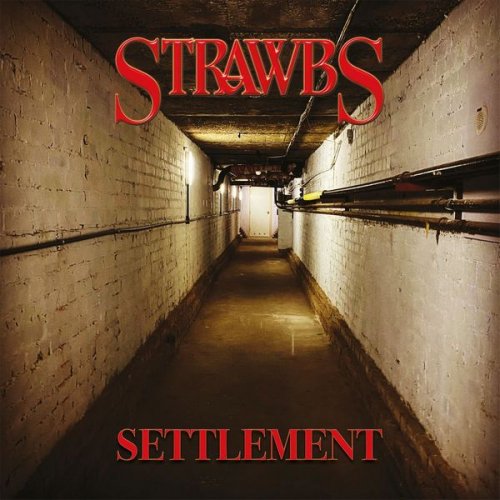 Artist: Strawbs
Title Of Album: Strawbs
Year Of Release: 2021
Label (Catalog#) : Esoteric Antenna
Country: Uk
Genre: Prog Folk Rock
Quality: FLAC (*tracks)
Bitrate: Lossless
Total Time: 39:00
Total Size: 240Mb
Esoteric Antenna is delighted to announce the release of the new studio album by the legendary band STRAWBS. Settlement is the latest album recorded by STRAWBS, more than 50 years on from the band's first major label release. The album comes at a time of political and social upheaval, which the lyrics and melodies of the songs reflect. Undeterred by the fact that 'business as usual' was not possible because of the global COVID-19 pandemic – working remote from one another, from their own home studios – Settlement is a remarkable achievement.

David Cousins, leader of STRAWBS says: "Settlement is something extraordinary. I can't think of another band who can go from metal grunge to the lilt of an Irish ghost story – or from a song in 6/8 time to singing in 4/4 over a 5/4 backbeat – in half an hour. The lyrics reflect the times we have been living through and I'm immensely proud of what we've achieved."

Settlement is produced by Blue Weaver who played with Strawbs and Bee Gees in their 1970s heydays. The recording was coordinated from Blue's studio in Germany, where he now lives. STRAWBS are David Cousins, Dave Lambert, Chas Cronk, Tony Fernandez and Dave Bainbridge. Special guests on the album are John Ford, another former member of Strawbs, who lives in New York, Cathryn Craig, with her lovely voice and unmistakable Southern lilt, who lives in Northern Ireland, and bass player Schalk Joubert, with whom David Cousins performed in South Africa at the beginning of the year. The album will be available both on CD and 180 gram vinyl formats.
Tracks:
-------
01. Settlement (4:59)
02. Strange Times (4:29)
03. Judgement Day (7:16)
04. Each Manner of Man (4:26)
05. The Visit (4:42)
06. Flying Free (2:13)
07. Quicksilver Days (2:26)
08. We are Everyone (4:57)
09. Chorale (3:12)

Personnel:
---------
Dave Cousins – Vocals, Acoustic & Electric Guitars, Electric Dulcimer
Dave Lambert – Vocals, Lead & Acoustic Guitars
Dave Bainbridge – Keyboards, Electric & Acoustic Guitars, Hammond Organ
Chas Cronk – Vocals, Bass, 12-string Guitars
Tony Fernandez – Drums, Percussion
-----------
John Ford – Bass
Cathryn Craig – Vocals
Schalk Joubert – Bass

All thanks to original releaser
Внимание! У Вас нет прав для просмотра скрытого текста.