REPOST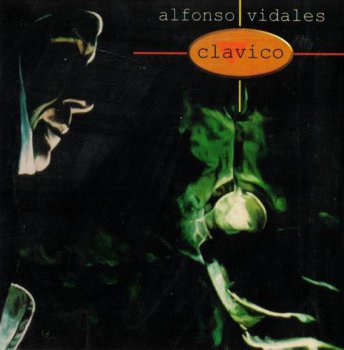 YEAR: 1990
STYLE: Symphonic Progressive Rock
FORMAT: FLAC (Image + Log + Cue + Scans + 5% Recovery)
SIZE: 468 Mb
COUNTRY: Mexico
Второй сольный альбом клавишника мексиканской арт-рок формации CAST...
The second solo album from the leader of Cast is musically far from all things Alfonso has created for the band's repertoire, as well as the first one. "Clavico", however, sounds by no means as experimental-ambient as "Entre 2 Paredes". The majority of the compositions that feature "Clavico" are all-instrumental and, stylistically only, they in some ways remind Rick Wakeman's rhapsodies from his self-titled album of 1979. Quite a solid set of excellent instrumental pieces that showed the other sides of Alfonso's compositional (including Classical) and performing talents was suddenly changed for songs on the last three tracks of the album. I would have nothing against such unexpected changes of the album's (obvious) conception, if only these songs had been interesting. Quite on the contrary, all the three songs sound boring and even uninspired, being as if added here just to have a 70-minute album instead of a 55-minute one. This way, instrumentally the excellent "Clavico" became just a good mixed album. Thank God, Alfonso didn't intermix them with all-instrumental tracks, otherwise it would have been much difficult to exclude them by programming the CD-player.
http://www.progressor.net
Track Listing:
1- Desafoi al Intelecto
2- Parodia en "Pe" Menor
3- Reportando
4- Clavicornio
5- Si y No
6- Despues del Invierno
7- Deux
8- Tal Cual
9- Simbologia
10- El Fin
11- Diazepan 50mg
12- Nueva Busqueda
The Band:
Omar Pinera, letras en 10 y 11,
Hector Gutierrez, bateria en 1,
Antonio Bringas, bateria 3 y 9,
Enrique Slim, percusiones en 9 y
bateria en 5 y 7,
A.V. bajo en 3 y 9,
- El Fin -
Rodolfo Gonzales, Antonio Bringas,
A.V., Omar Pinera (voz),
Eduardo Ortiz (guittarra).
- Diazpan 50 mg. -
Rodolfo Gonzales, Antonio Bringas,
A.V., Omar Pinera (voz),
- Nueva busqueda -
Javiar Rosales, Antonio Bringas,
Rodolfo Gonzales y A.V.
Внимание! У Вас нет прав для просмотра скрытого текста.