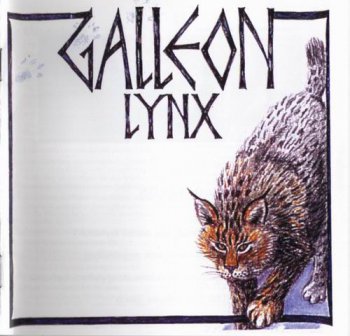 YEAR: 1992
STYLE: Neo Progressive Rock
FORMAT: APE (Image + Log + Cue + Scans + 5% Recovery)
SIZE: 423 Mb
COUNTRY: Sweden
THE BAND:
Göran Fors / song, bass, Taurus bass pedals and synthesizers; Dan Fors / drums & percussion; Micke Värn / acoustic & electric guitars and synthesizers
With GALLEON just releasing a new album i thought it would be a good time review some of their earlier albums i haven't got to yet.There is something about this bands sound that really appeals to me.And i just can't point to just one thing either, because i like everything about their music.In the liner notes they thank RUSH "for being an inexhaustible source of inspiration." No wonder i like this Swedish band. "Untouchable" has rather a dramatic intro before some great vocals and guitar enter the picture.I like the line "She was beautiful like the Eastern Sea".Actually the lyrics are meaningful throughout this album.A calm section 4 minutes in lasts a minute.Powerful,emotional vocals 5 1/2 minutes in.It's interesting how he contrasts his lost love with some terrible tragedies going on in the world. "The Storm" opens with the sounds of a thunderstorm.Acoustic guitar, then vocals,then drums as the song is building slowly.Synths and pounding drums 3 minutes in signal that it is built.Guitar joins in and vocals return.Great sound.Vocal melodies come and go.The song ends as it began,with thunder. "On The North Shore, Pt 2" might be my favourite.I love the guitar melodies as the drums pound crisply.Great vocals.This is so catchy,and check out the drumming 2 minutes in.Synths 4 1/2 minutes in are wonderful.On the back of the cd it shows the third song as being "Eternal Shadows" ,but in the liner notes it's "On The North Shore,Pt.2" that is shown as the third track,and it is in fact the latter that is correct. The fourth song then is "Eternal Shadows" it opens with synths as vocals arrive a minute in.Drums and a full sound follow in this really good mid-paced tune.I like the heavy drums as the guitar plays over top. "Submission" is the 14 minute epic that is divided into 7 parts.It opens with beautiful acoustic guitar and reserved vocals.It explodes 2 1/2 minutes in.A great beat 4 minutes in and the synths are cool.Guitar after 7 1/2 minutes before it turns pastoral like the intro with flute-like sounds.A great 3 minute section follows as it kicks back into gear.It ends calmly. "Wild Ocean" is next.Keys and solid drumming are joined by vocals.It sounds like flute and mellotron.This is so pleasant.The song picks up 5 minutes in as guitar and bass become prominant.More mellotron-like sounds. "News" has a mellow intro as almost spoken vocals come in.It kicks in after a minute as drums,synths and bass lead the way.I love this stuff.The tempo and moods continue to change.A nice heavy sound 6 minutes in followed by a tasteful guitar solo.Nice. "Flying High/Epilogue" features heavy drums,synths and vocals.It picks up 3 minutes in,and the guitar that follows is fantastic.Back to the floating sounds of earlier.It slows down during the "Epilogue" section with synths and vocals that create an other worldly climate to the end. I will continue to support and promote this band.If your into Symphonic or Neo you should give this band a shot.
http://www.progarchives.com
Track Listing:
1. Untouchable (6:29)
2. The Storm (8:38)
3. Eternal Shadows (5:39)
4. On the North Shore pt2 (6:22)
5. Submission (14:09)
6. News (7:54)
7. Wild Ocean (6:24)
8. Flying High + Epilogue (7:54)
9. Astonished (Jap. edition) (6:58)
The Band:
- Göran Fors / song, bass, Taurus bass pedals and synthesizers
- Dan Fors / drums & percussion
- Micke Värn / acoustic & electric guitars and synthesizers
Внимание! У Вас нет прав для просмотра скрытого текста.